website design course
Build Your Own Business Website
Hey there, fellow entrepreneur!
Are you itching to make your business shine online, but the whole coding thing seems like a headache?
Search no more! By enrolling in the web design course I've organized, you'll be on your way to building a fantastic new website in no time.  You will learn the ropes of creating stunning websites using my custom-designed templates, even if you've never touched web development before.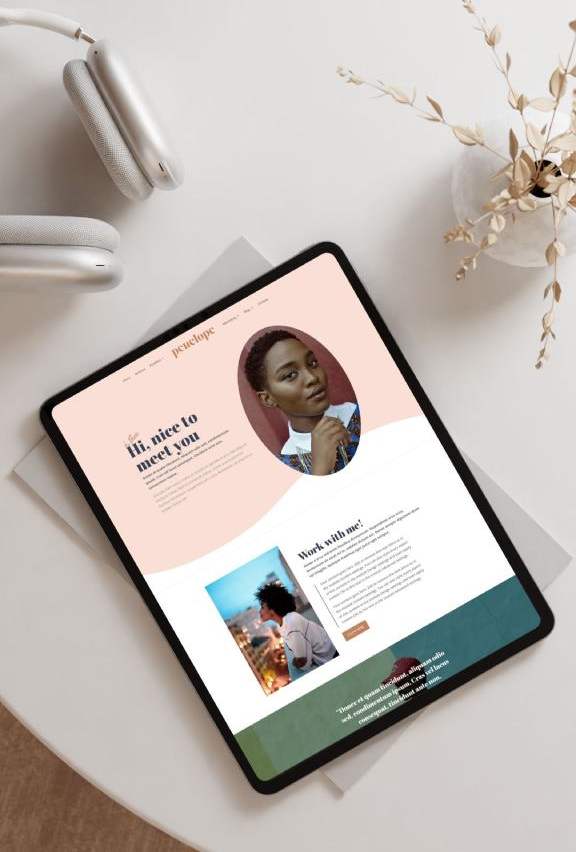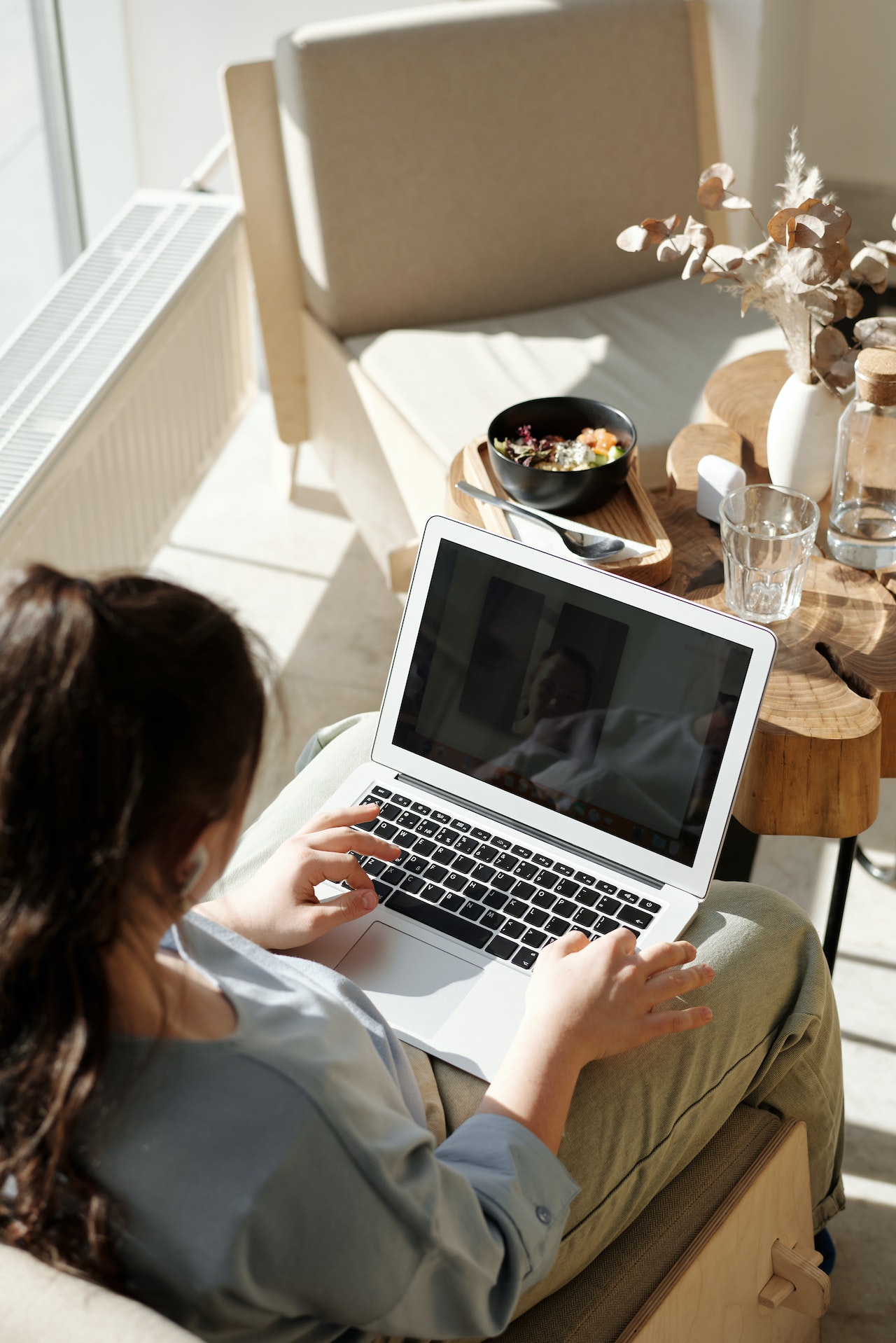 design your own destiny
You're here because you're on a mission
You want a website that not only looks great but also brings in your dream clients fast
You want to finish your website in a timely manner and move on to what you do best – running your business. Instead of spending endless hours, days, or even months struggling with a DIY site
You want to feel empowered and confident in building your own website, one that truly represents who you are and what you do
You want a to independently update and make changes to your website, all without the need to hire a costly designer
your journey through learning
Course Modules:
Module 1: Introduction to WordPress
Learn the basics of WordPress and why it's the perfect platform for entrepreneurs.
Discover the benefits of using premade templates.
Module 2: Navigating WordPress
Get familiar with the WordPress dashboard and essential settings.
Learn how to install and activate your custom templates.
Module 3: Branding and Color Psychology 
Explore the psychology of colors and how to choose a color palette that resonates with your target audience.

Establish a strong and memorable visual identity for your brand.
Module 4: Customizing Your Pre-made Website
Dive into template customization options.

Modify layouts, alter colors, experiment with fonts and refine your website's unique style.
Module 5: Adding Content
Learn the skill of adding text, images and multimedia to your website.
Craft compelling content that engages your audience.
Module 6: Plugins and Functionalities
Explore essential plugins for entrepreneurs.
Add contact forms, social media integration, and other key functionalities.
Module 7: SEO and Analytics
Optimize your website for search engines (SEO).
Track your website's performance with analytics tools.
Module 8: Launching Your Website &Ongoing Maintenance
Learn the best practices for a successful website launch.
Discover how to keep your website secure and up-to-date.
This course is a great fit for you if…
You own a business in the beginning stages of business growth
You want a website that builds trust with your audience and represents  you and your values
You don't want to spend months building a website, and you want to devote yourself to developing your business
You aren't able to make significant investments in hiring a web developer.
ready to see how it all works?
Here's what you'll get: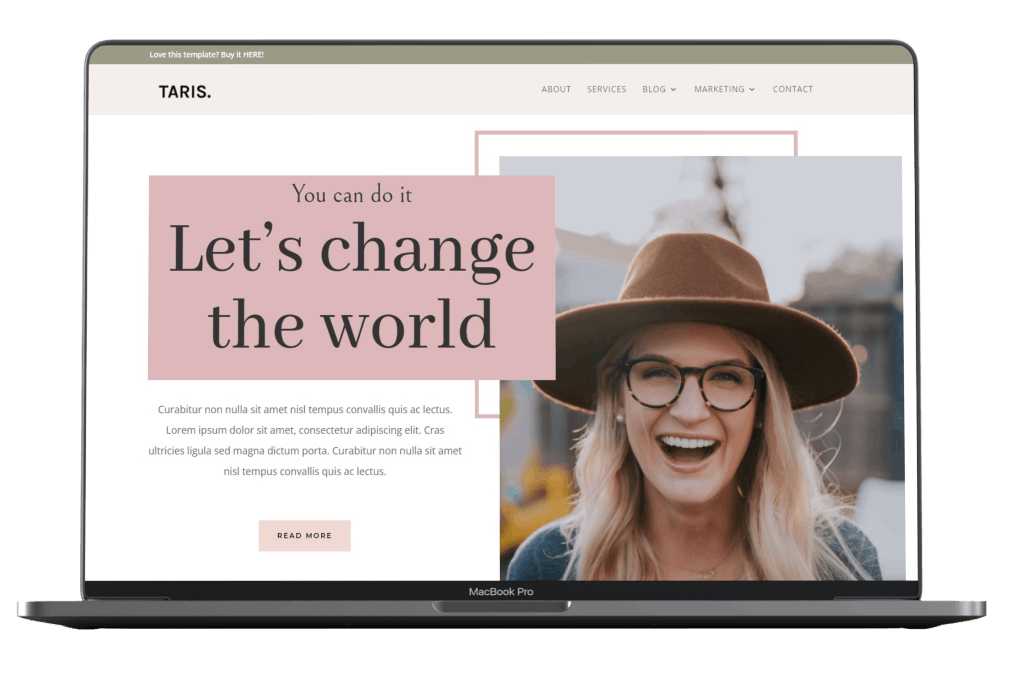 Completed Website
You will have a fully functional and professionally designed website by the end of the course, ready to represent your business online, complete with essential pages such as Home, About Me, Services, Portfolio and Contact.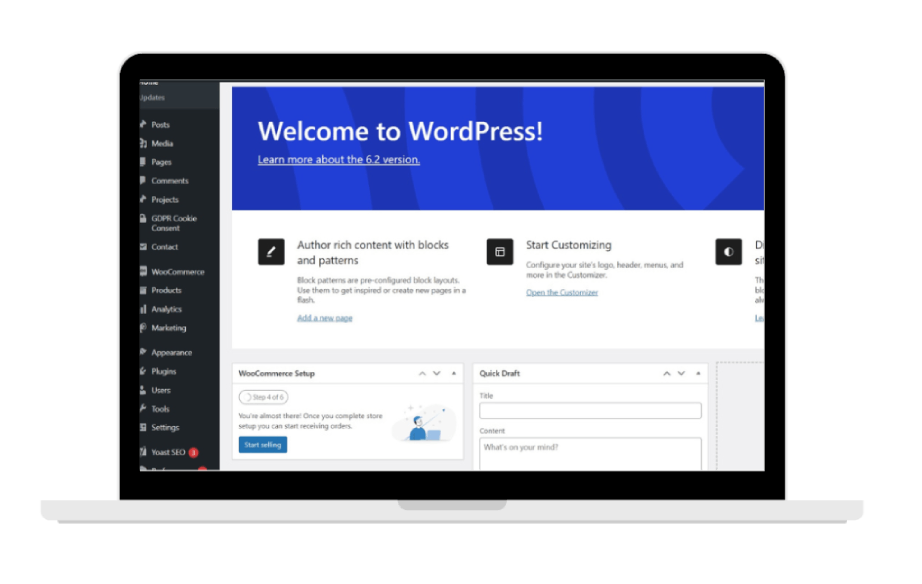 Done-for-you website installation
& setup

Oh yes, installation & setup are included! You don't need to deal with all the technical stuff that only need to be done once.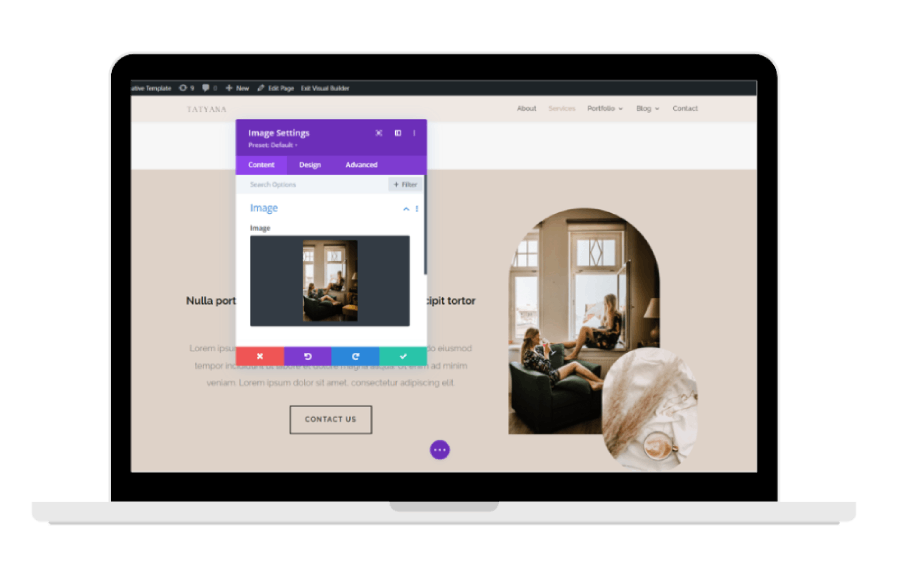 Live training on how to use
WordPress and customize the theme

My live training program will help you discover the power of WordPress and guide you through every step of the process, from branding your website template, to creating perfect copy to building a website that truly reflects your unique brand. You'll have the opportunity to ask questions and get personalized feedback from me the whole time.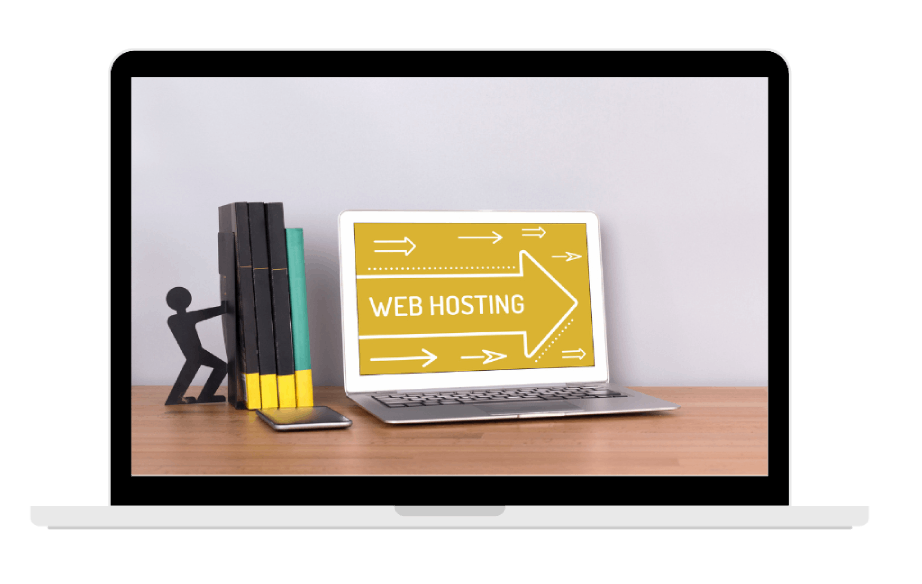 Free Hosting for 6 Months

Enjoy six months of complimentary hosting for your website, giving you a head start without any additional hosting costs.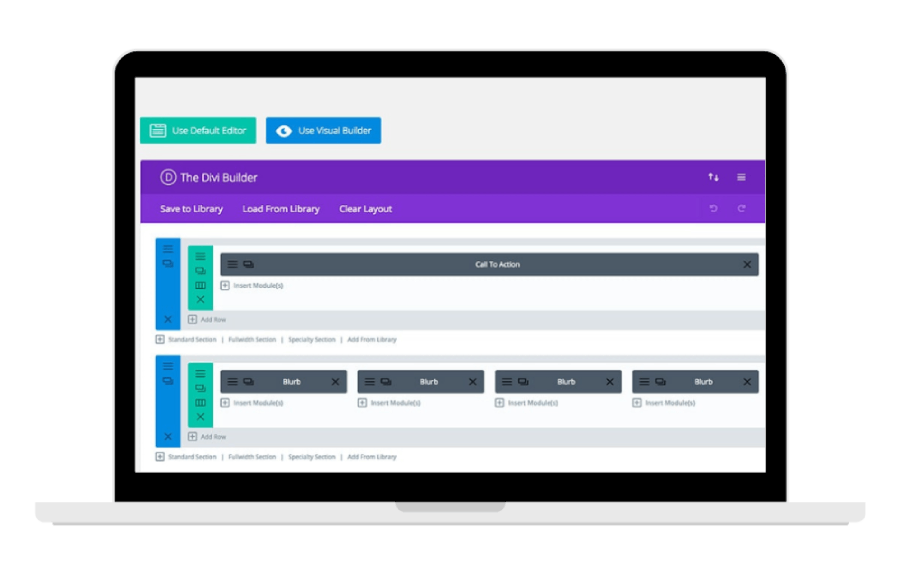 Divi license for 1 year
This course included a Divi Theme license (visual, drag-and-drop Divi Builder) for a year.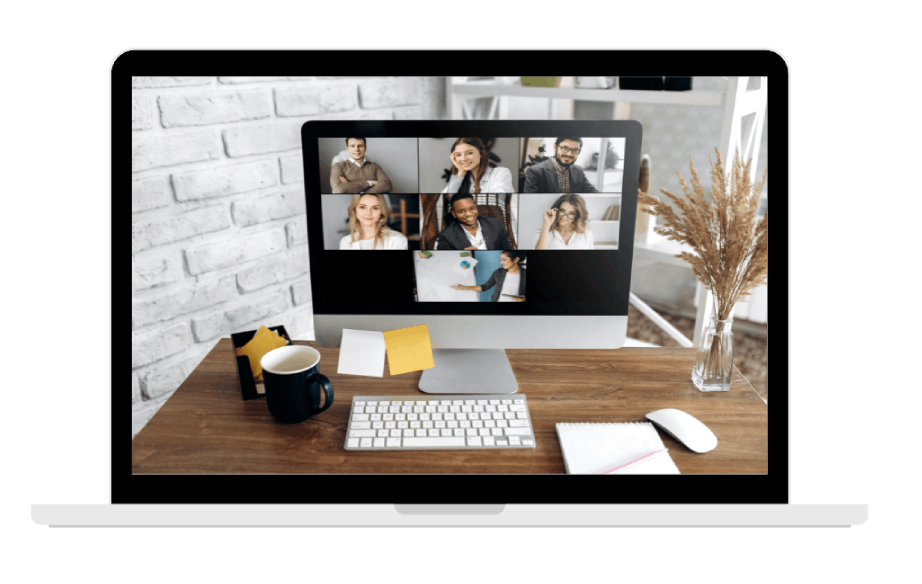 Slack/Whatsapp Community Access

Join the exclusive Slack or Whatsapp community, where you can interact with fellow course participants, share experiences and seek help whenever needed.
1-week priority email support

If you have a question or need help, I am here for you – just email us and I'll respond the same day and try to solve any problem you encounter.
and that's not all
you will also get awesome
free BONUSES!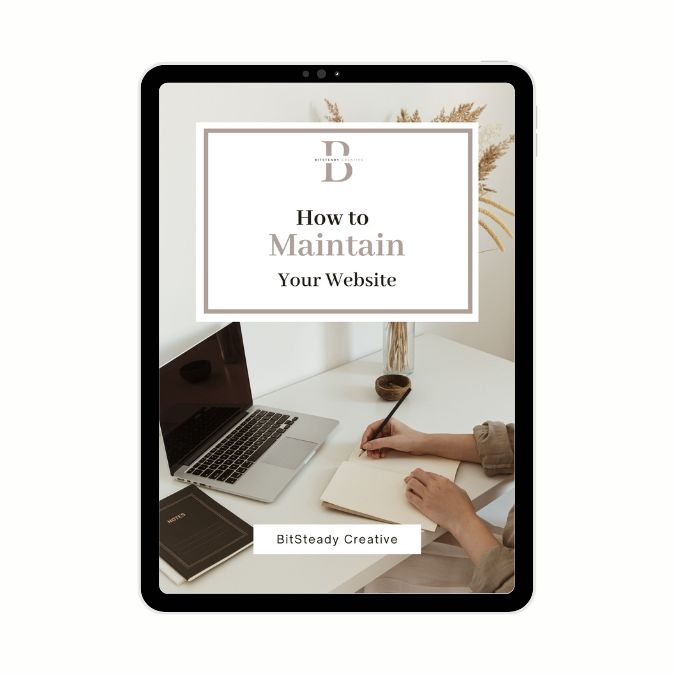 bonus 1
Website maintenance guide
Now that your website is up and running, it's essential to ensure that everything is functioning optimally. In this guide, we'll provide you with valuable insights on how to maintain your website like a pro. You'll learn how to keep your website in tip-top shape and avoid any potential glitches.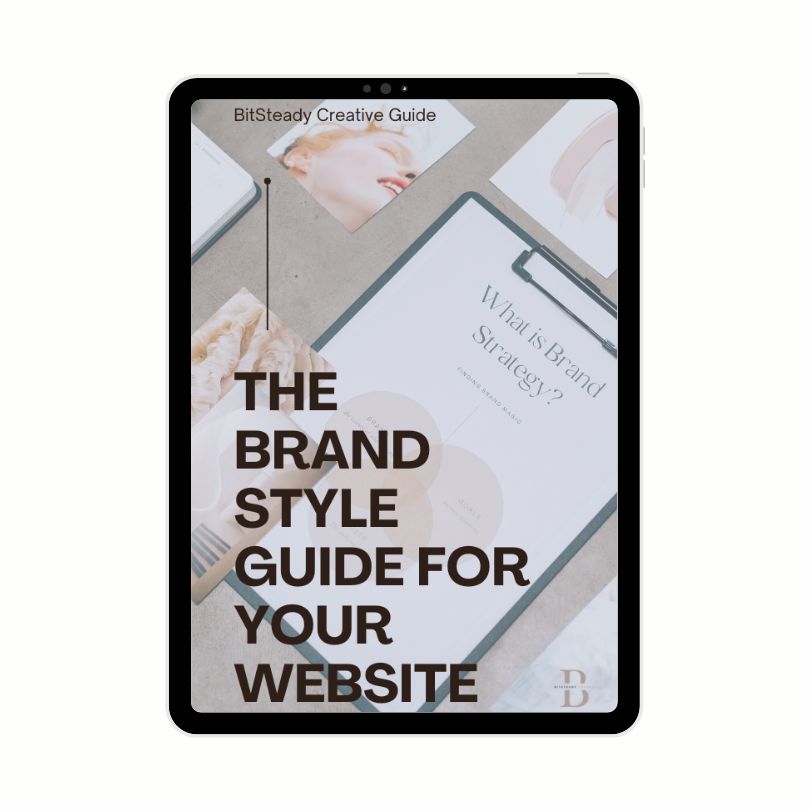 bonus 2
The brand style guide for your website
With the ultimate brand style guide you can build up your unique personal brand for you're website.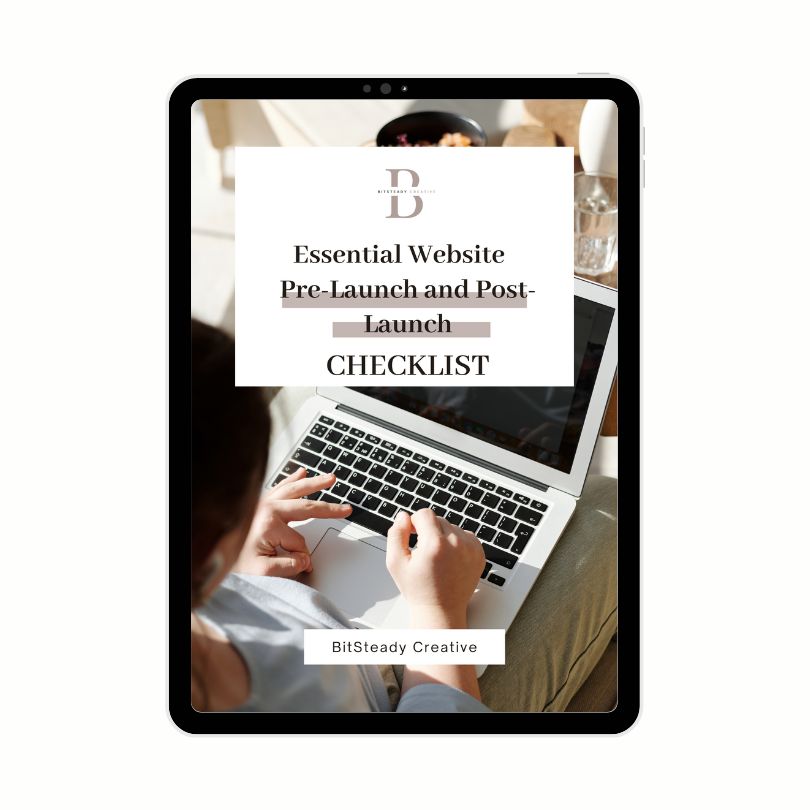 bonus 3
Essential website pre-launch and post-launch checklist
With this checklist, you will go through all pre- and post-launch tasks you need to do before launching your website.
what can your site look like?
Templates and real live websites
Explore real-life examples showcasing and see how my clients used my pre-made templates to craft their own websites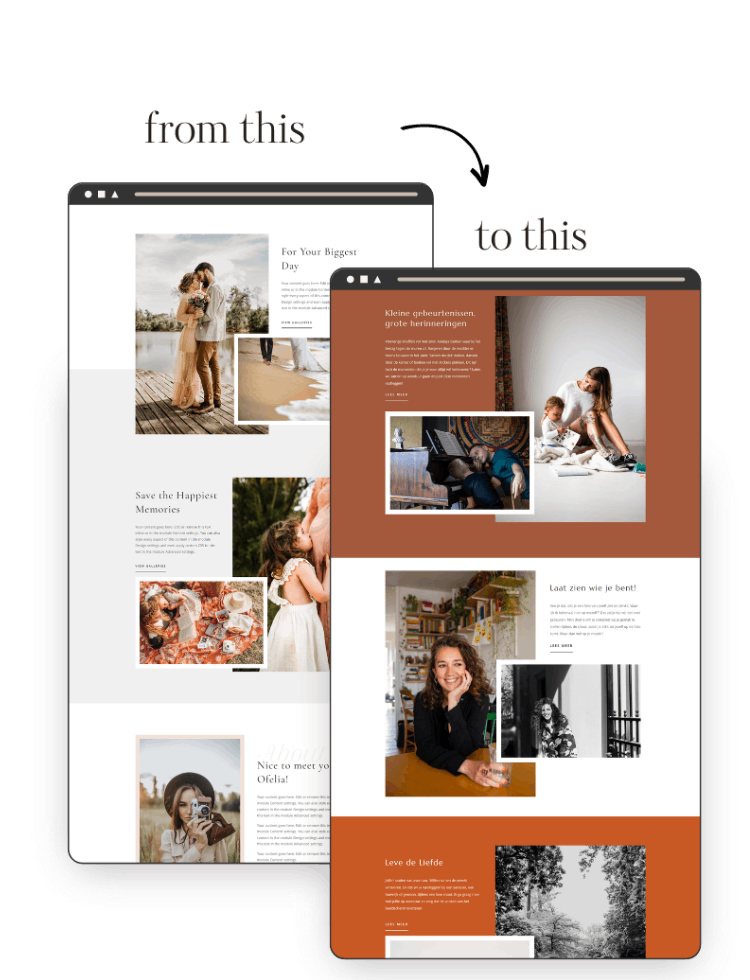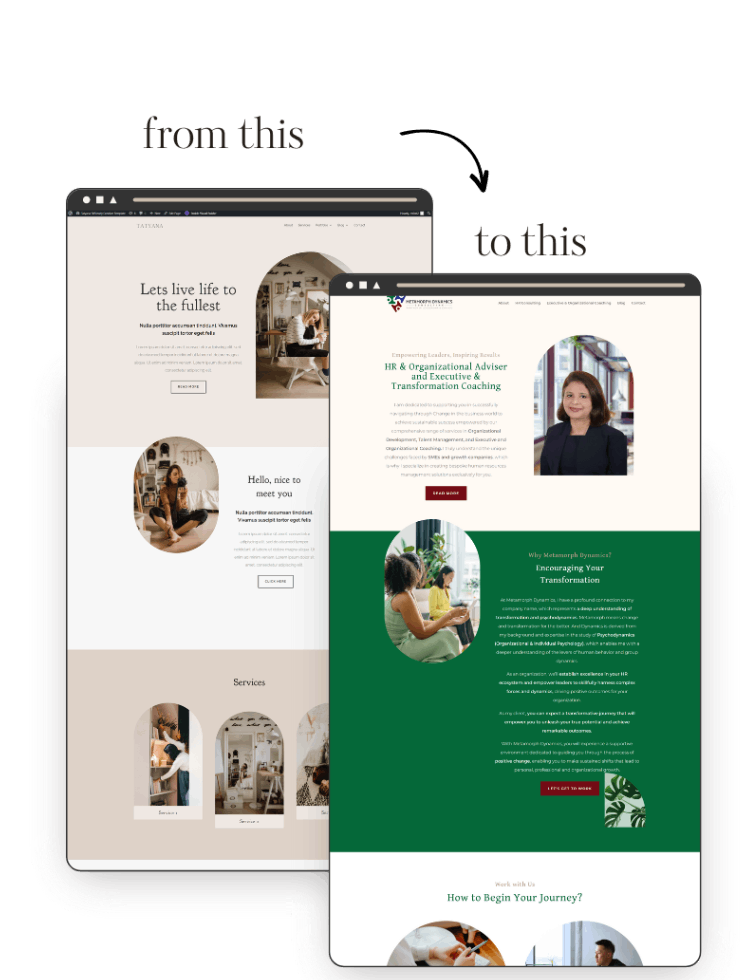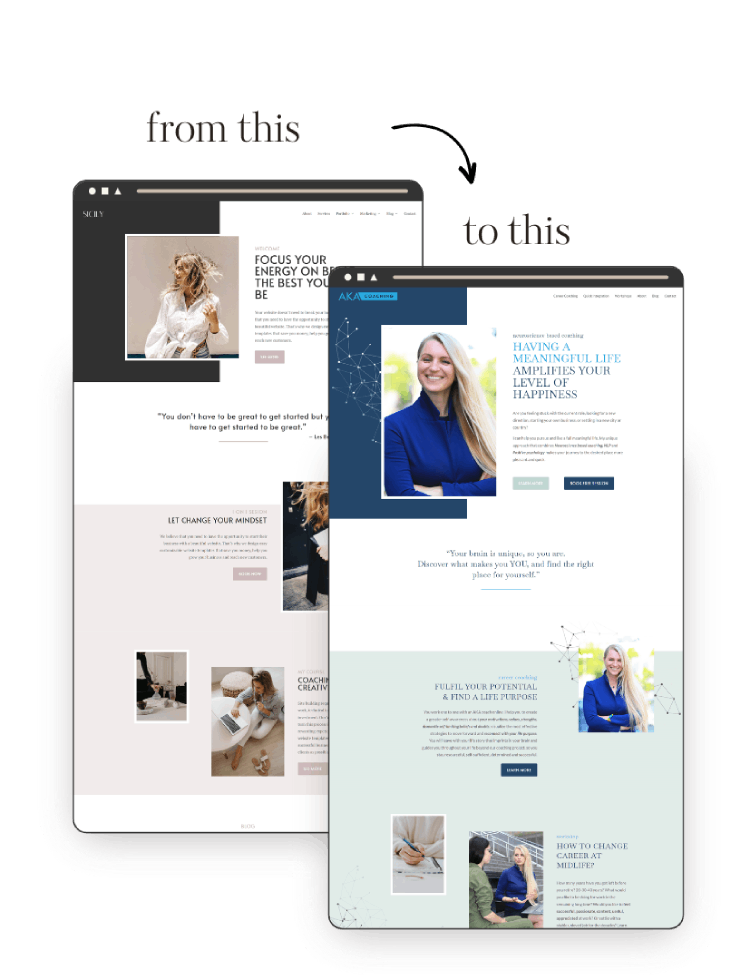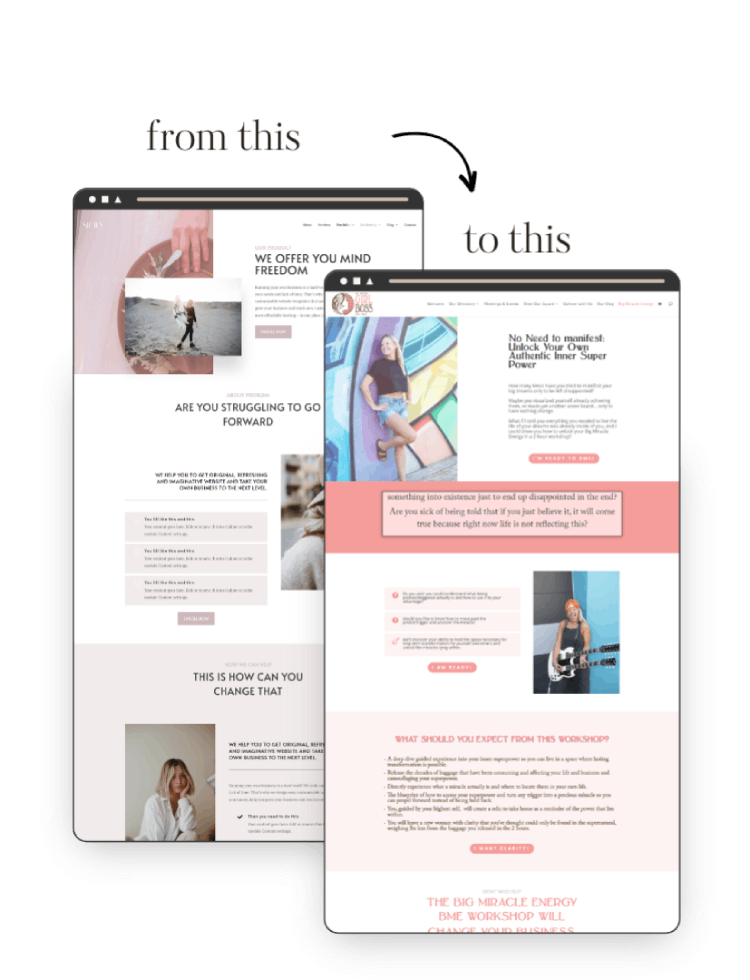 I'm here to help you
CHECK OUT WHAT my Clients HAVE TO SAY
Check out the feedback I've had from similar workshops I've done before and web design work.
"I kept postponing working on my website and every time I started with it I felt like I had to find out everything from the beginning. Until I followed the workshop with Milena: within 1,5 hour she explained quickly how I could make adjustments, and now it really felt like I understood the system. We made a huge improvement and after that, I was looking forward on working on my website instead of postponing it.
Only three weeks after our workshop my website was finished, even though I changed quite a bit to the template and I could work on it only in the evening hours. I'm very happy with the result, my website looks super professional! For me, the combination of the templates and the workshop was the golden combo which kickstarted my website design."
"Beautiful website template. And Milena helped me get it running on my site, she was so patient and lovely. Highly, highly recommended!"
"I worked with Milena on a website, which I had never done before. Milena is very knowledgeable but also knows how to explain everything to people with zero technical background 😅. The website turned out beautiful and works perfectly. I would definitely recommend Milena if you want to create a website!"
"Working with Milena was wonderful. She was quick to understand what I wanted my website to reflect & she beautifully brought that to life on my company's website. Collaborating with Milena made the website task simple, doable & collaborative. Along the way, she was always open to ideas & together we created a website that has been garnering positive feedback from clients."
Invest in building your dream Business
 WITH A WEBSITE THAT SELLS
Date/Time:  November/ every Thursdays
Duration: 4 weeks (2+ hours per class)
Location: Waarderweg 19, Haarlem
Group size: 3-5 people per workshop 
Classes: Live classes/ possible to join online as well
This course simplifies website creation for all, without complex coding. Choose professionally designed templates, save time and money and customize your website easily. With my expert guidance you'll launch a website quickly and enjoy ongoing support from the entrepreneur community.
Pre-made website template with 5 pages (value 298€)
Done-for-you website installation
& setup (value 126€)
Live training – WordPress power and customize the theme (value 398€)
Divi license for 1 year (value 89€)
6 months of free hosting + free email set up + domain connection (value 90€)
1-week email support (value 250€)
A ton of free bonuses (value 300€+)
Your investment is
398€
for a values of +1500e
 Fill out the form for registration or any questions you have about the course! 
why work with me?
Who is your mentor?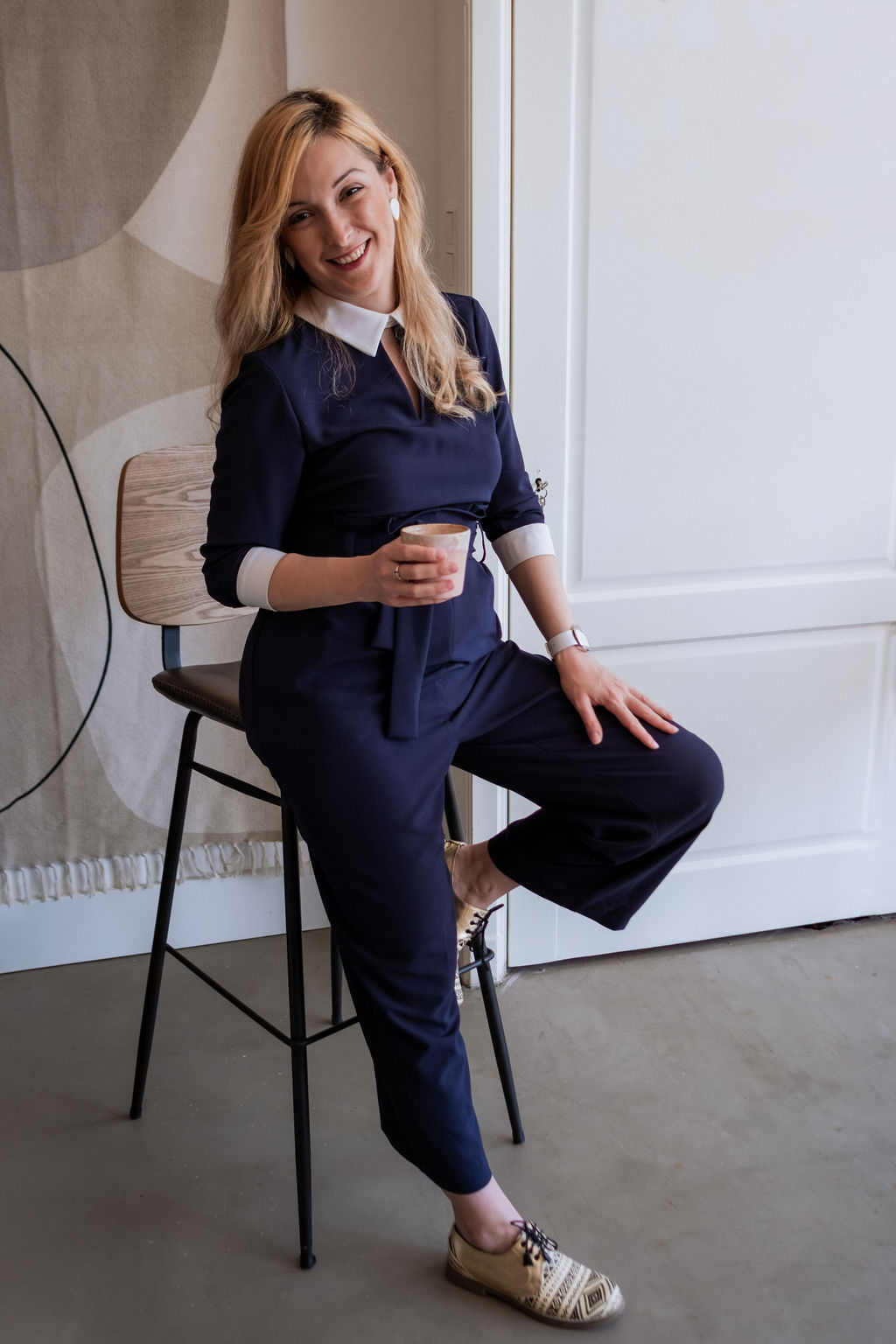 Hi, I'm Milena – Web Designer & Developer Behind BitSteady Creative
About almost 10 years ago, when I created my first website for my family business, I was in the same place as you. I didn't have proper tech skills, didn't know what tools I need to use, or how to write and put my content on the website.. …I really didn't know where to start.
I spent a month googling and reading all blogs and watching YouTube tutorials and trying to make it right. When I finally succeeded I was proud of myself, but my site was not well-designed to attract new clients.
During the years, I worked with many international clients and gathered all the necessary information to make it easier for you to create your beautiful and high-converting website. I am an entrepreneur like you (and a mom of two – and yeah, I'm also an expat ), I understand your needs and I am here to help you!
have a question?
your questions answered
Is it going to be an online course?
This course can either be conducted in person or online. I personally prefer at least one in-person meeting so you can connect with others and get more personalized assistance with your questions. However, I understand if that's not feasible for you, so I'll make sure to include you in a virtual call to allow you to listen and watch the course.
What do I need to prepare for the course?
To fully participate, you'll need your own laptop, ensuring you can start working on your website right away. Additionally, you'll need to purchase a domain name for your website. You can find more details in the next question.
You can also start thinking about the content you'd like to add to your website and photos you will use.
Do I need to buy my own domain and hosting?
You'll need to buy your own domain. I recommend Namecheap, a domain provider I've been working with for years. 
You will get hosting for free for the first 6 months, which I'll connect with your domain and set up one email. Later you can extend the hosting for 55e per year.
With hosting you will get a free SSL certificate, up to 3 emails, one database and access to hosting so you can manage it by yourself.
Will you help me connect the domain name I buy to my website?
Yes! Setting up your domain with your website is included in the price.
Does the price include website hosting and software license forever?
No, the price does include just a 6-month website hosting and the course only includes the first year of the Divi software license.
I already have a website. Can I come to the workshop and get some help with updating it?
That depends! If your website is built with WordPress and Divi, then we may still be able to help. Get in touch and let's chat!
Do I already need to have a logo?
No, for the beginning you can use just the business name as a logo. But there are also a lot of free apps where you can create a free logo that can use for now, like Canva.
Join the Course and Learn
How to Build a Website That Showcases Your Business