website template for entrepreneurs
build website that sells with  strategic premade website templates
without coding and design skills create a website that you will be proud to present to customers
stop feeling overwhelmed and build a stress-free site in a week with the help of our guides and instructions
save your money and time, because even if you are an entrepreneur, you don't have to do all the work yourself from stretch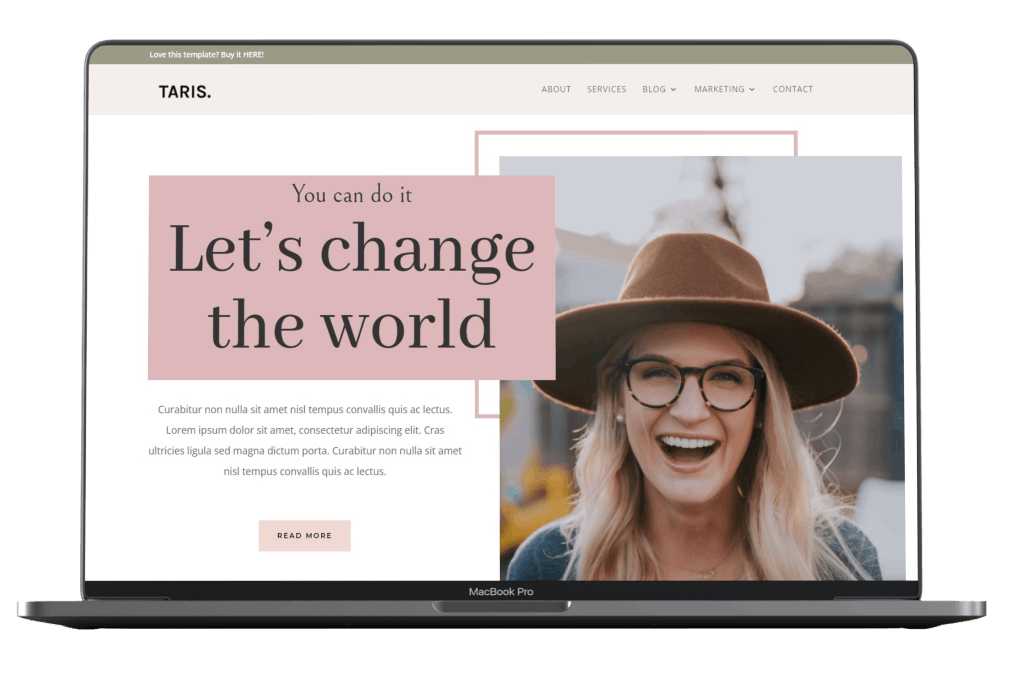 we see you and understand your struggle…
You want to build a brand from a passion side-job project to a full-time business, but you're already overwhelmed with the online presentations
You don't have technical skills and have never worked on building a website before, so you don't even know where to start.
You're stressed out with all those technical terms like plugins,  hosting and domain.
You're annoyed that you still haven't managed to present your offer online and tired of everything you must do from scratch because you don't have enough money to pay experts.
You're frustrated because you've already invested hours, days, and months in your DIY site without getting a good, quality and desired website.
i can completely understand you, but there is a solution for you!
You'll be delighted how surprisingly easy
you'll build your new website
You don't have to deal with the technical stuff because we've already done it for you. You won't have to spend time searching for how to change something because we have all the tutorials ready.
You will be able to customize your site very easily and quickly with your photos, logo, content, and branding. And we have help with that too!
You can make a great impression online and get your website that books your dream clients with our templates.
Completely editable, built to convert and work with your budget and business needs.
Stunning & Strategic
designer made Website Templates
Spice up your website with one of these modern and beautiful, custom-designed website templates.
Choose your perfect fit!
Our templates ARE A PERFECT FIT FOR YOU IF…
You're coach, photographer, mentor, marketing expert or a service-based business owner
You're in the beginning stages of business growth
You can't afford to hire an expensive web designer right now
You want a website that builds trust with your audience and represents  you and your values
You don't want to spend months building a website, but you want to devote yourself to developing your business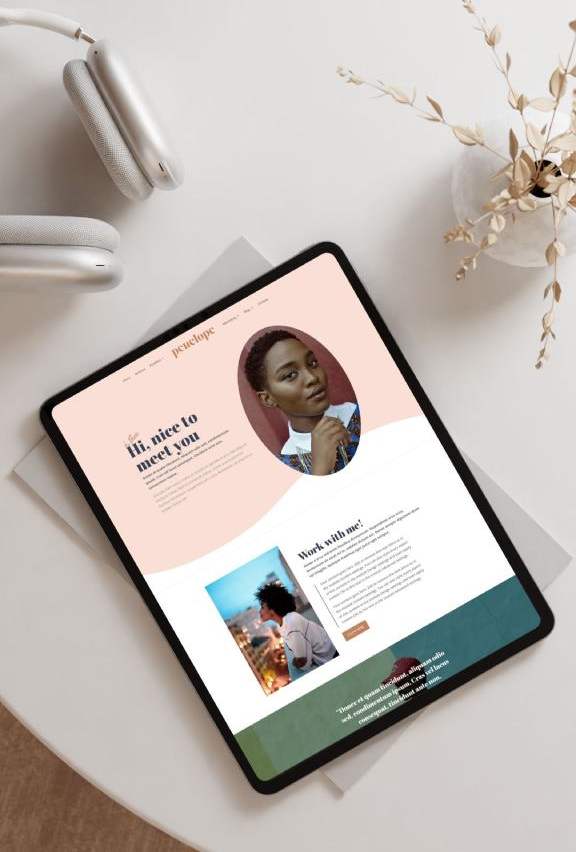 What you'll get with your stylish designer
WordPress templates: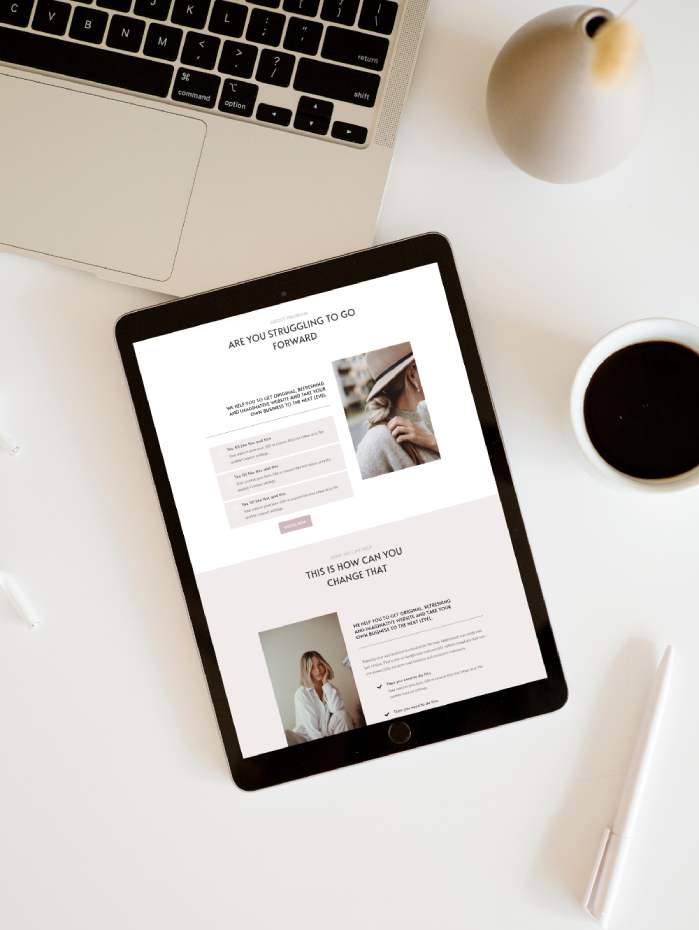 Template IMPLEMENTATION
Oh yes, installation & setup are included! You don't need to deal with all that technical staff.
20min consultation
make an appointment to discuss the domain and hosting you need to choose, as well as everything you need to create a website
Step-by-step guide
We set you up with everything you need to take this template and make it your own on our Knowledgebase & support website.
PREMIUM THEME
Included Divi theme license worth USD 249
Email support
If you ever have a question or need help, we are here for you – just email us or submit a support ticket.
you will also get these awesome BONUSES with our website template: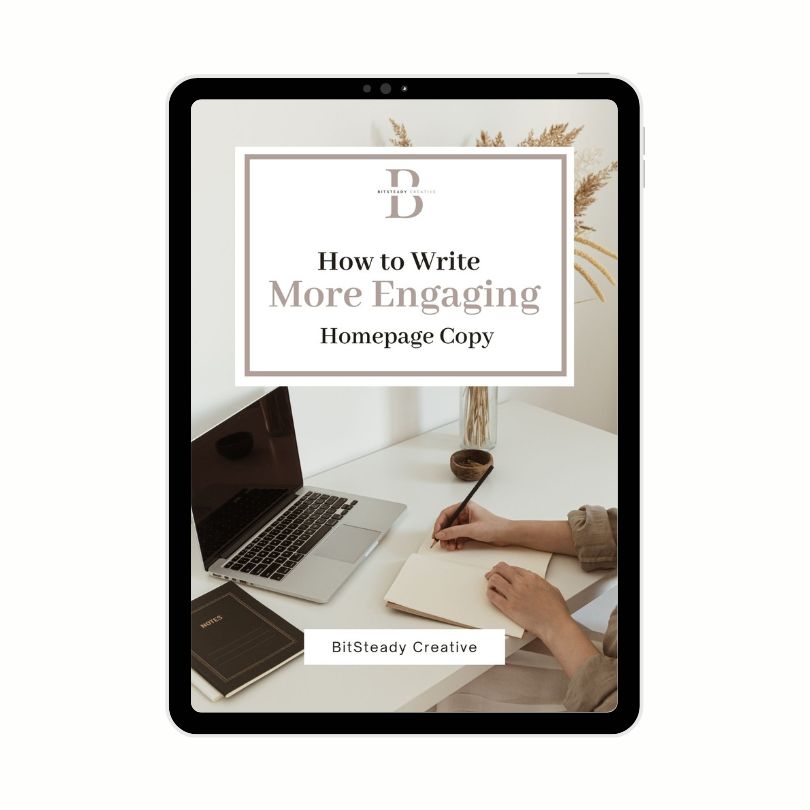 BONUS: Guide – How to Write More Engaging Homepage Copy
This guide will help you write good content for your homepage to grab the attention of your visitors.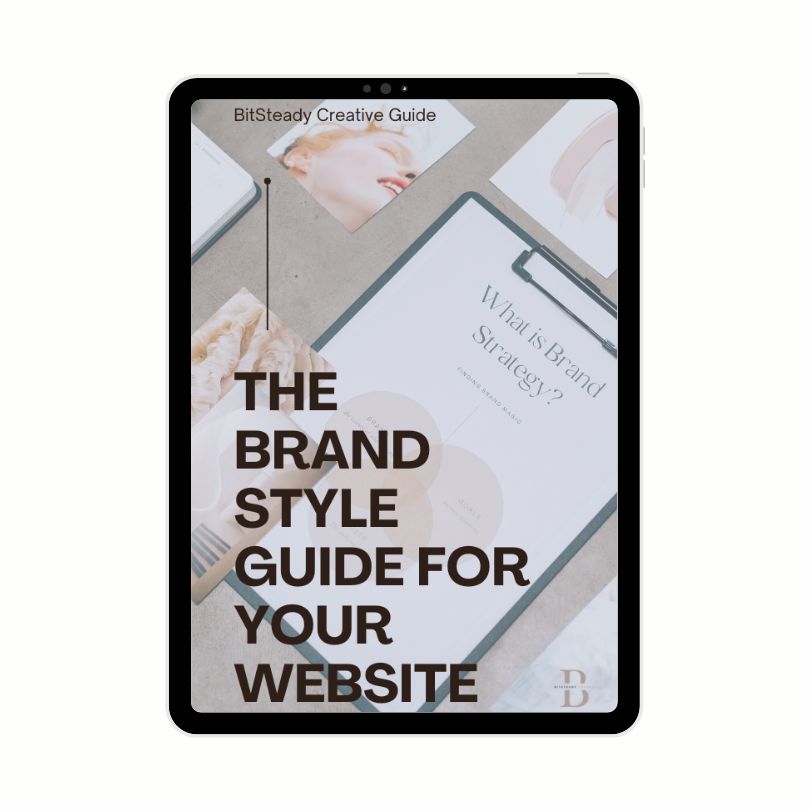 BONUS: The Brand Style Guide for Your Website
With the ultimate brand style guide you can build up your unique personal brand for you're website.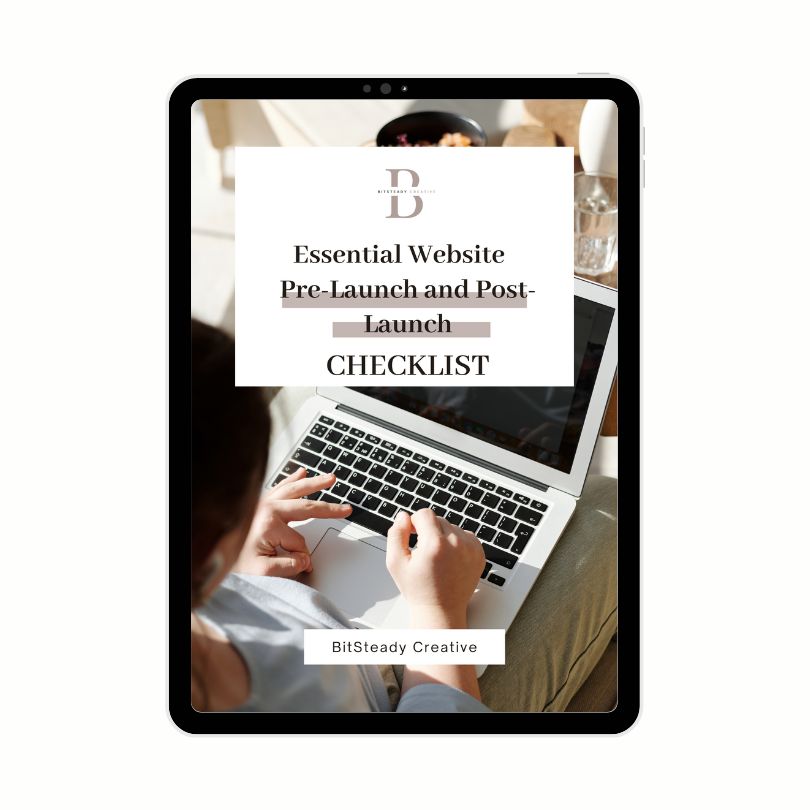 BONUS: Essential Website Pre-Launch and Post-Launch Checklist
With this checklist, you will go through all pre- and post-launch tasks you need to do before launching your website.
"I worked with Milena on a website, which I had never done before. Milena is very knowledgeable but also knows how to explain everything to people with zero technical background 😅. The website turned out beautiful and works perfectly. I would definitely recommend Milena if you want to create a website!"
Linda Maria Uzan, entrepreneur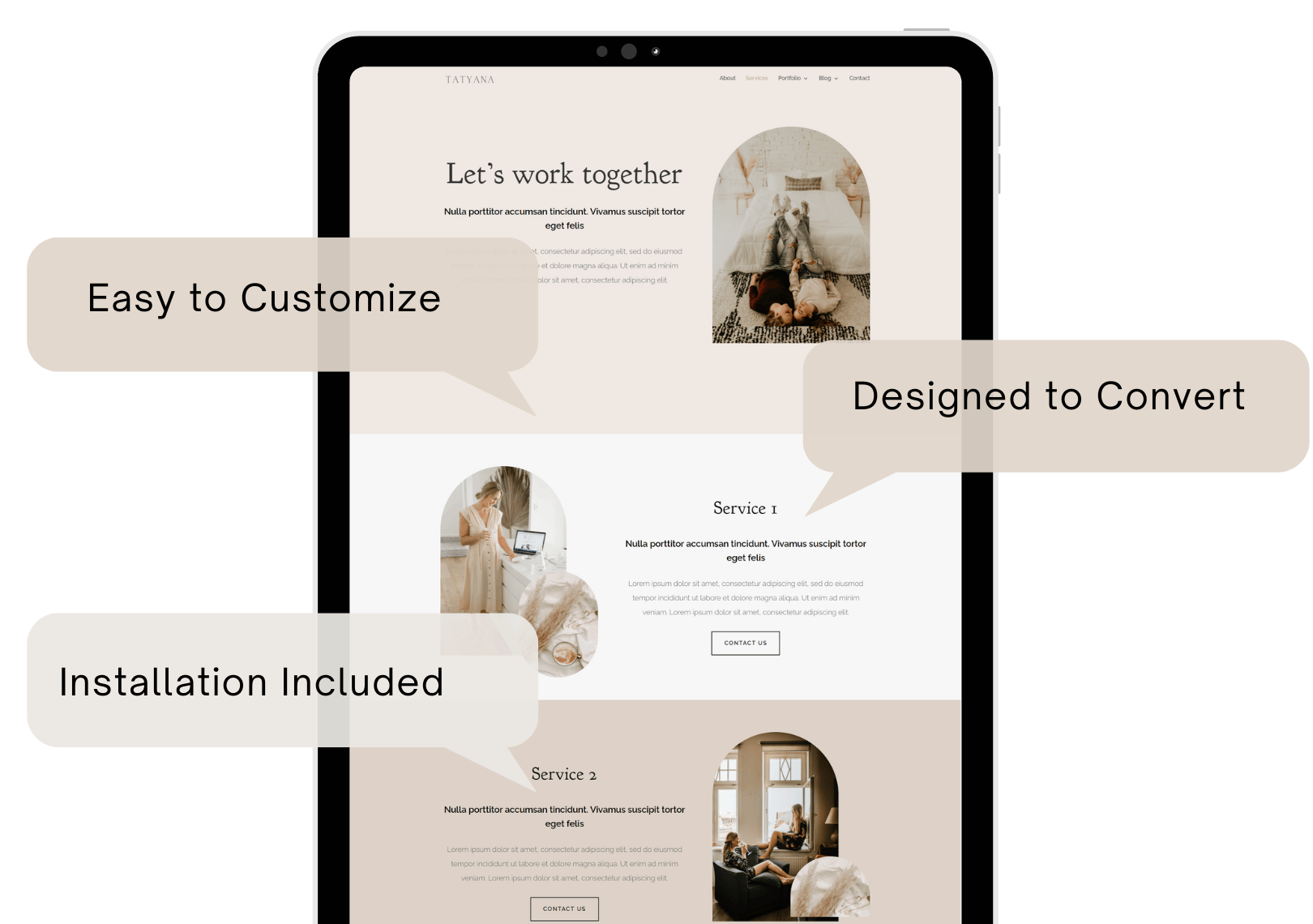 "I'm very happy with my new website. I'm receiving messages from international companies through my website which hadn't happened yet until Milena did my new website. Totally recommended!"
Blanca Pérez Soler, dancer
"Beautiful template, and she even helped me get it running on my site, she was so patient and lovely. Highly, highly recommended!"
Sandy Bean, girl boss community
Choose a template,  customize it, publish and start to grow your business!
STEP 1: Choose the template
Explore our modern and trendy WordPress templates and choose a one that's a good fit for your business. 
When you choose your template, you need to complete the purchase. After a successful purchase, you will receive an email with bonuses and a link to schedule a 20-minute consultation.
STEP 2: Let's chat
During our conversation, we will find the right option for your hosting and domain, and I will give you guidelines for editing your site. Of course, they will also get access to our support and knowledge base website.
Once you get a domain and hosting, within 48 hours, we'll upload the site for you on your server (it'll look exactly like the template) and send along an invite to your new website.
STEP 3: Customize your template
Now it's ready to personalize. Once you're ready to start making moves on your website, follow our support guide to make to upload your content, change color and images, and add new pages.
No coding is necessary, promise.
STEP 4: Grow your business online
When you have finished personalizing the site, it's time to publish it. Now relax and dedicate time to building your business.
And let us know so we can celebrate with you!
Get your high-quality WordPress website
and encourage visitors to convert
Spice up your website with one of these modern and beautiful, custom-designed website templates.
YOU'LL GET A COMPLETE WEBSITE:
Premium Designed Website – from 2050e
Website design installation – 126e
Consultation with the designer – 65e
Lifetime license for website builder Divi – 249e
Bonuses:
1. "How to Write More Engaging Homepage Copy" – 36e
2. "The Brand Style Guide for Your Website" – 36e
3. "Essential Website Pre-Launch and Post-Launch Checklist" – 36e
YOUR INVESTMENT IS JUST 398e!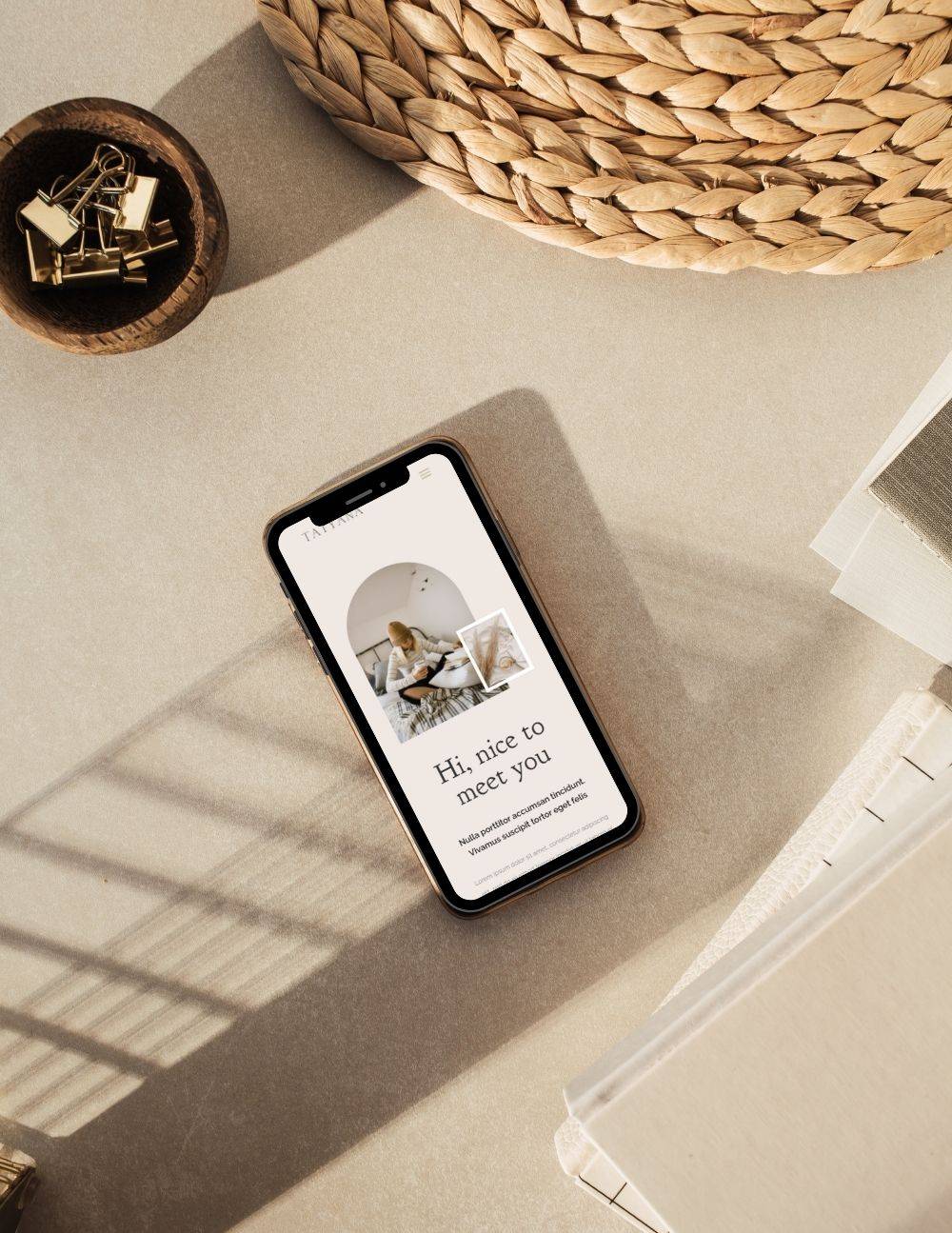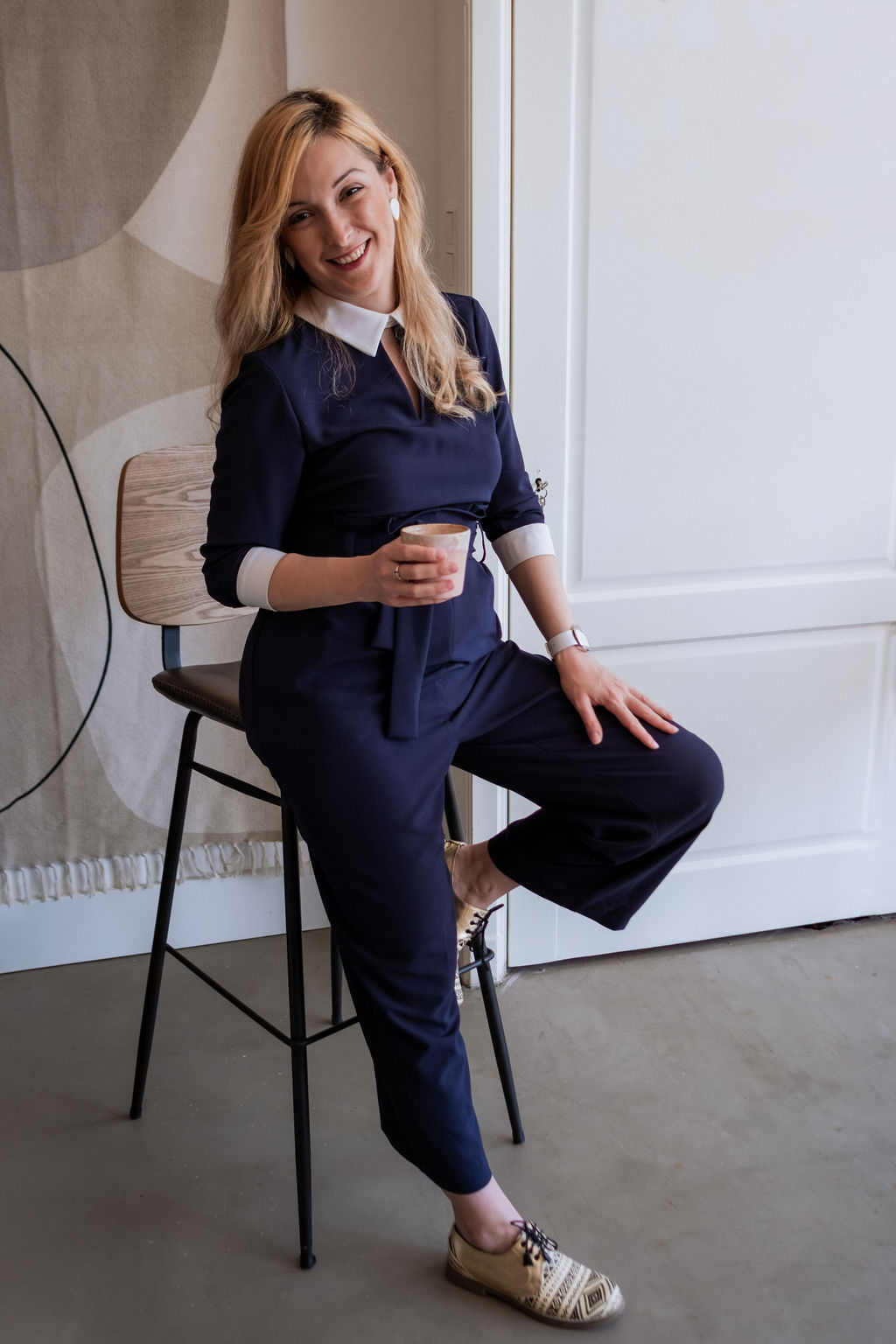 hI, I'M mILENA
web designer & developerbehind BitSteady creative
About almost 10 years ago, when I create my first website for my family business, I was in the same place as you. I didn't have proper tech skills, didn't know what tools I need to use, or how to write and put my content on the website.. …I really didn't know where to start.
I spent a month googling and reading all blogs and recommendations and trying to make it right. When I finally succeeded I was proud of myself, but my site was not well-designed to attract new clients.
During the years, I worked with many international clients and gathered all the necessary information to make it easier for you to create your beautiful and high-converting website. I am an entrepreneur like you, I understand your needs and I am here to help you
It's the right time for a website you'll be proud of!
You're one click away from a website that's help you build a successful business and life you love!  Be excited!