This website template is built for modern coaches, entrepreneurs, freelancers and creative small business owners. Modern and sleek layout design is ideal for branding and conversion rates.
It features eye-catching design, sales-oriented and plenty of built-in modules to help you grow your business. Easy to customize. Easy to edit.
Perfect for
Coaches

Marketing Specialists

Mentors
Creative Artists
Event Planners
Bloggers
Photographers
Virtual Assistants
Small Business Owners
What's included in Sicily WordPress template:
A professional WordPress website that contains all the necessary pages and sections that are needed to present your business to clients and generate their interest in the services you offer.
The "Sicily" template contains the following pages designed for you:
Home page
Services page
About page
Portfolio
Blog page
Blog post
Testimonials
FAQ
Contact
What you'll get with your stylish designer
WordPress templates
You'll get a WordPress pre-made template that's fully customizable to fit your brand and easy to edit so you can present your business online in one week!
We know how much attention, love and time you put into your business, that's why we selflessly provide you with everything you need to create a perfect website.
Template IMPLEMENTATION
Oh yes, installation & setup are included! You don't need to deal with all that technical staff.
20min consultation
make an appointment to discuss the domain and hosting you need to choose, as well as everything you need to create a website
Step-by-step guide
We set you up with everything you need to take this template and make it your own on our Knowledgebase & support website.
PREMIUM THEME
Included Divi theme license worth USD 249
Email support
If you ever have a question or need help, we are here for you – just email us or submit a support ticket.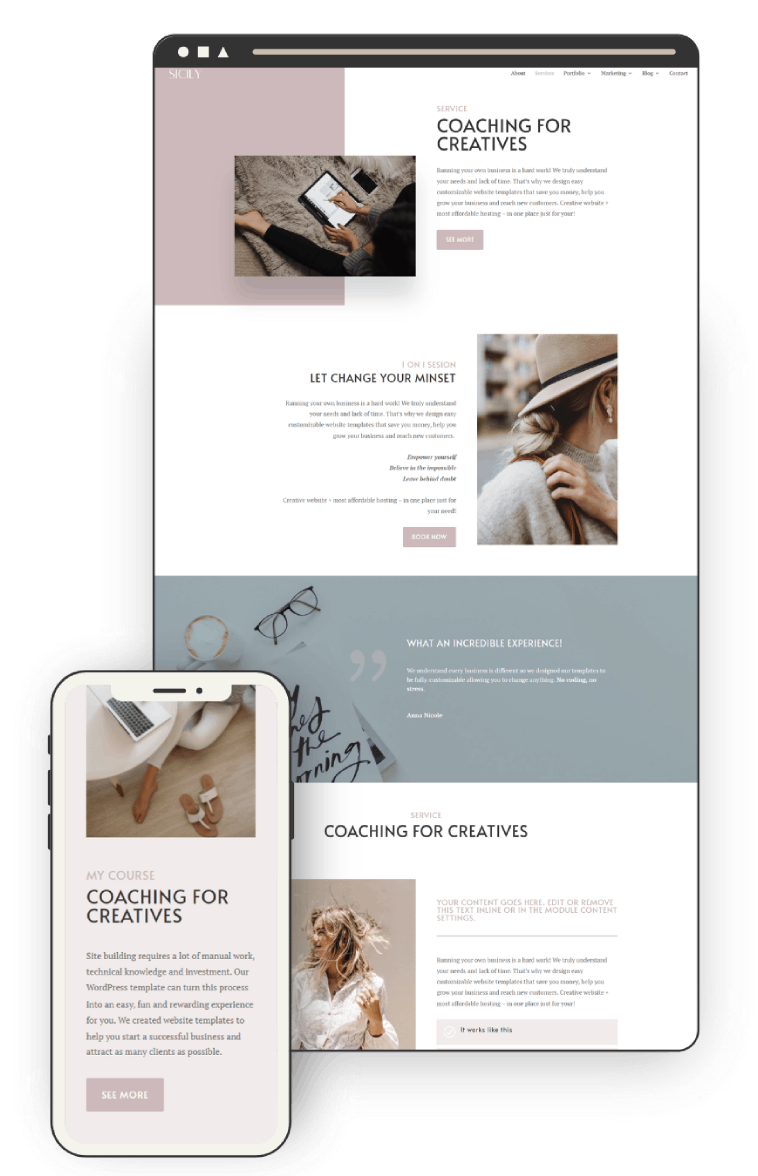 you will also get these awesome BONUSES with our website template: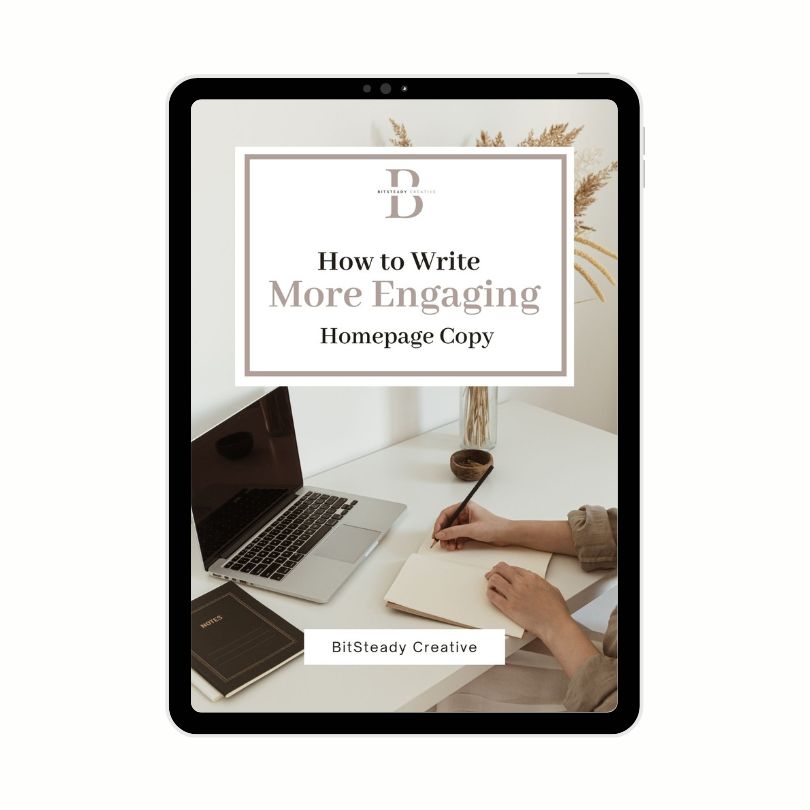 BONUS: Guide – How to Write More Engaging Homepage Copy
This guide will help you write good content for your homepage to grab the attention of your visitors.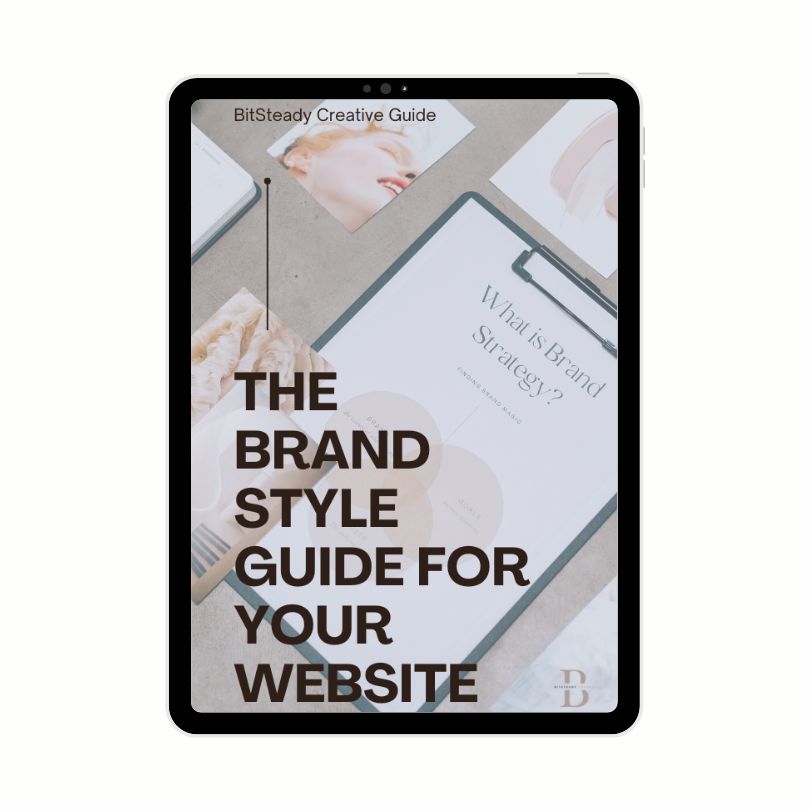 BONUS: The Brand Style Guide for Your Website
With the ultimate brand style guide you can build up your unique personal brand for you're website.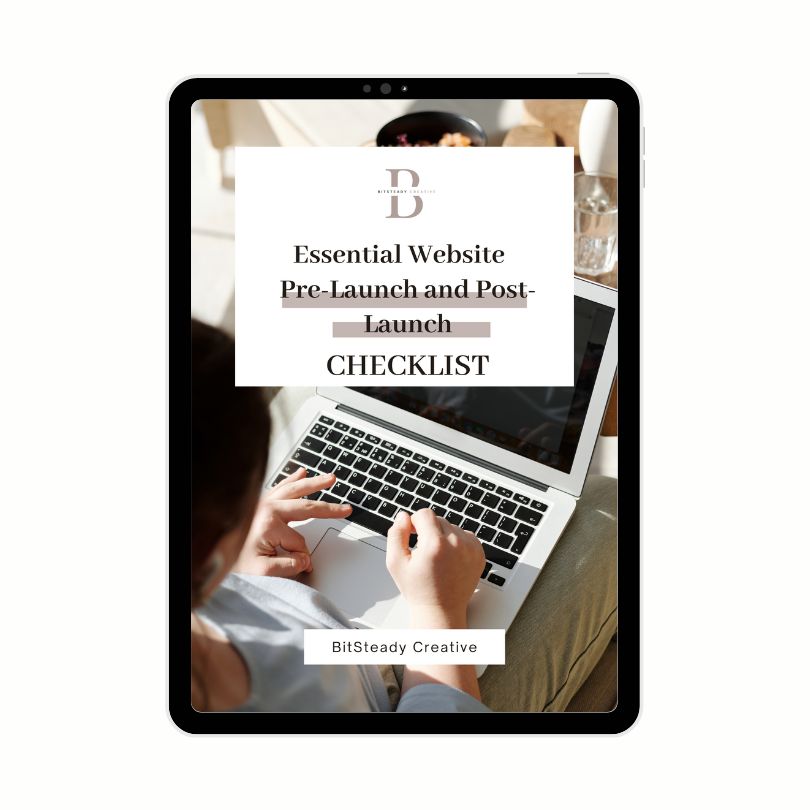 BONUS: Essential Website Pre-Launch and Post-Launch Checklist
With this checklist, you will go through all pre- and post-launch tasks you need to do before launching your website.
Includes
12 unique page layouts
3 gallery styles, including  mosaic, lightbox and slider
Fully styled blog area with single post templates

Sing up/Free download

module which is easy to connect with your mailchimp/kajabi/mailerlate or other accounts
High converting sales page
Installed website templates in 48 hours
Extensive support & step-by-step customization guide
Unlimited pages and galleries
Easy to customize
We understand every business is different so we designed our templates to be fully-customizable  allowing you to change anything using the Divi builder. No coding, no stress.
Easily change:
– logo
– colors palette
– fonts
– images and Galleries
– content
– design elements and the layouts themselves
+Ability to add unlimited number of pages.
What you need to get started?
If you have chosen the website template that best suits your brand, you'll also need:
– Hosting
You don't have to worry about that. We also offer you a hosting as part of our  Host +  package. And you will get it completely FREE for the first 6 months! And after free period price will be 45e per year. Isn't that a great option?
–Domain
There are many companies that offer domain purchase services. During our free consultations, we'll find the best options for you. Please have in mind that domains attached to Squarespace, Wix, or Weebly can not be used. These websites are built for WordPress.
Don't worry about anything else, just send us the info for the purchased domain and leave the rest to us.
Installation included
Oh yes, our website template includes install!
After you provide us info for your domain (and hosting if you don't use ours), within 48 hours, we'll upload the site for you on your server (it'll look exactly like the template) and send along invite to your new website.
If you have a current website on WordPress or any other platform, and have a lot of content/blog posts to move over please contact us for more info to make that transition easy for you.
Step-by-step guide
We set you up with everything you need to take this template and make it your own. Right away after purchase, you'll get link for our Knowledgebase, tutorials & support website where you'll find step-by-step guides of how to personalize your new template, as well as for everything you will need managing hosting by yourself.
Fully responsive website
All our website template are fully
responsive so you can make sure your customers gets the best mobile experience.
Add On Pages Sold Separately
if you need a designed page that does not contain your favorite template, you can choose one of the offered add on:
– e-commerce shop
– single product page
– affiliates (shop my style)
– Instagram links
NOTE
the photos in the template are sourced from Unsplash and are for design purposes only— you need to replace them with your photos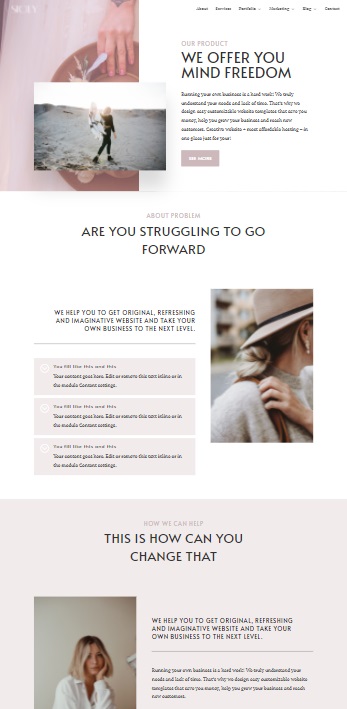 Choose a template,  customize it, publish and start to grow your business!
STEP 1: Choose the template
Explore our modern and trendy WordPress templates and choose a one that's a good fit for your business. 
When you choose your template, you need to complete the purchase. After a successful purchase, you will receive an email with bonuses and a link to schedule a 20-minute consultation.
STEP 2: Let's chat
During our conversation, we will find the right option for your hosting and domain, and I will give you guidelines for editing your site. Of course, they will also get access to our support and knowledge base website.
Once you get a domain and hosting, within 48 hours, we'll upload the site for you on your server (it'll look exactly like the template) and send along an invite to your new website.
STEP 3: Customize your template
Now it's ready to personalize. Once you're ready to start making moves on your website, follow our support guide to make to upload your content, change color and images, and add new pages. No coding is necessary, promise.
STEP 4: Grow your business online
When you have finished personalizing the site, it's time to publish it. Now relax and dedicate time to building your business.
And let us know so we can celebrate with you!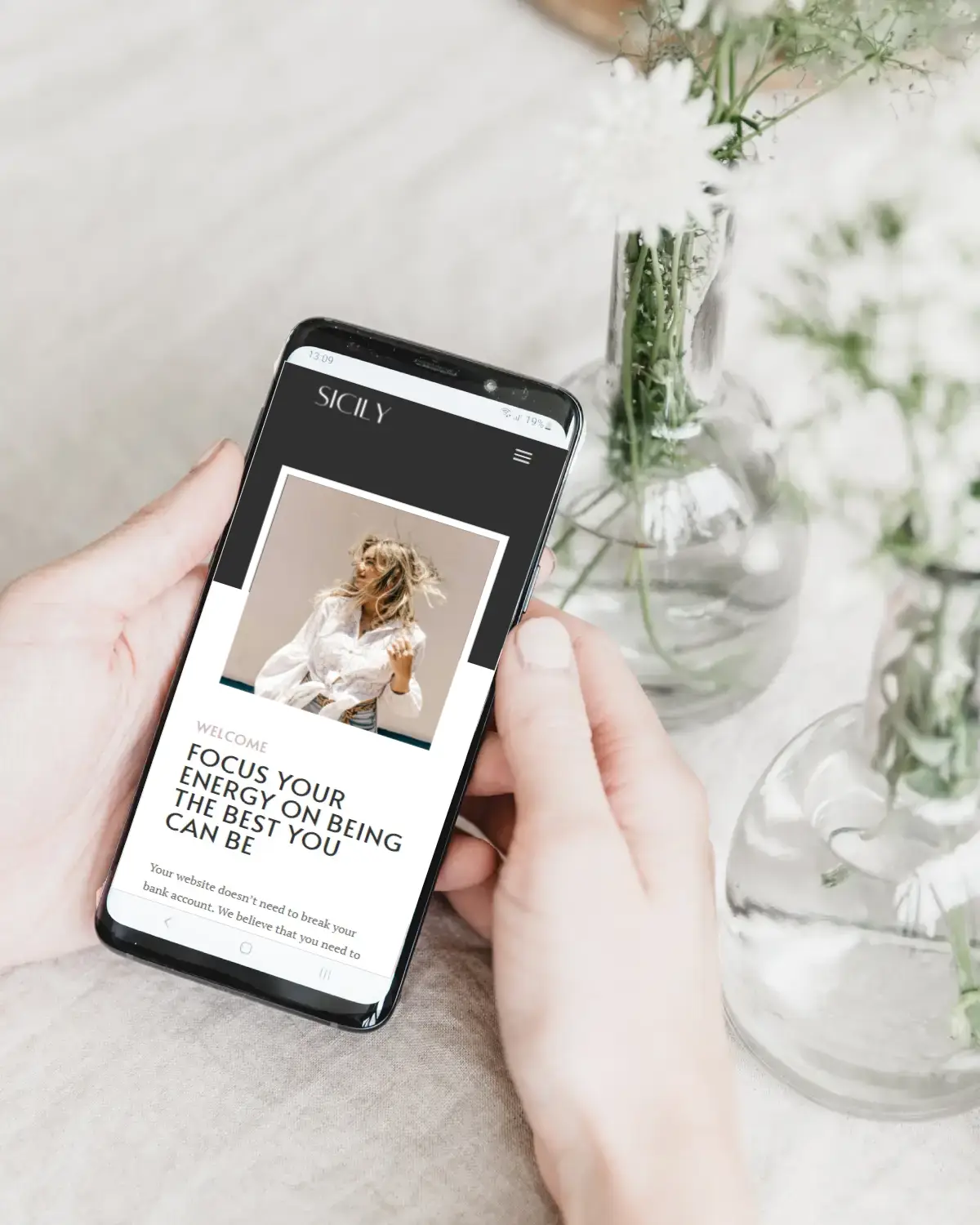 Your questions – answered.
Do I need to know how to code?
No, no and no! All our templates are adapted for beginners and very easy to edit. Do not require design or coding knowledge. All you need is to prepare content and images, and following our instructions you can easily replace them on your website.
What website platform do you use?
We create website template design for WordPress. WordPress is the most popular website building tool that lets you create any kind of website you can think of. It's extremely flexible, meaning you have complete control over the design and functionality of your website. The possibilities for adding new features are limitless. Everything can be made – event calendar, shop, membership – just name it!
How long does it take me to make a site?
It depends! This is different for everyone. If you have prepared pictures and texts and have time to dedicate to the site, you can finish in 2-3 days. I've seen that most of my clients take anywhere between 1 week to 3 weeks to gather their photos, website copy and complete customization of website.
Can I add a shop?
You've got it! WordPress makes it easy to add a Shop to your website. If you need help with your shop installation contact us.
Where do I even start?
Find the template that works for you, make your purchase.
Right away after purchase, you'll get link for tutorial videos to start to prepare your content and help you to choose domain.
After you provide us info for your domain (and hosting), within 48 hours, we'll upload the site for you on your server (it'll look exactly like the template) and send along invite to your new website.
 From there, follow along our guides, customize website to fit your brand, publish it and start to grow your business.