services
 We Create Websites That Bring You More Customers
At BitSteady Creative, we believe that a website is more than just a beautiful portfolio, and that why we are genuinely committed to your business's success. Our mission is to empower you to unlock the full potential of your business and achieve remarkable growth. With us, you won't be alone on this journey; we'll be right by your side, offering unwavering support, guidance, and assistance at every step of your business's evolution.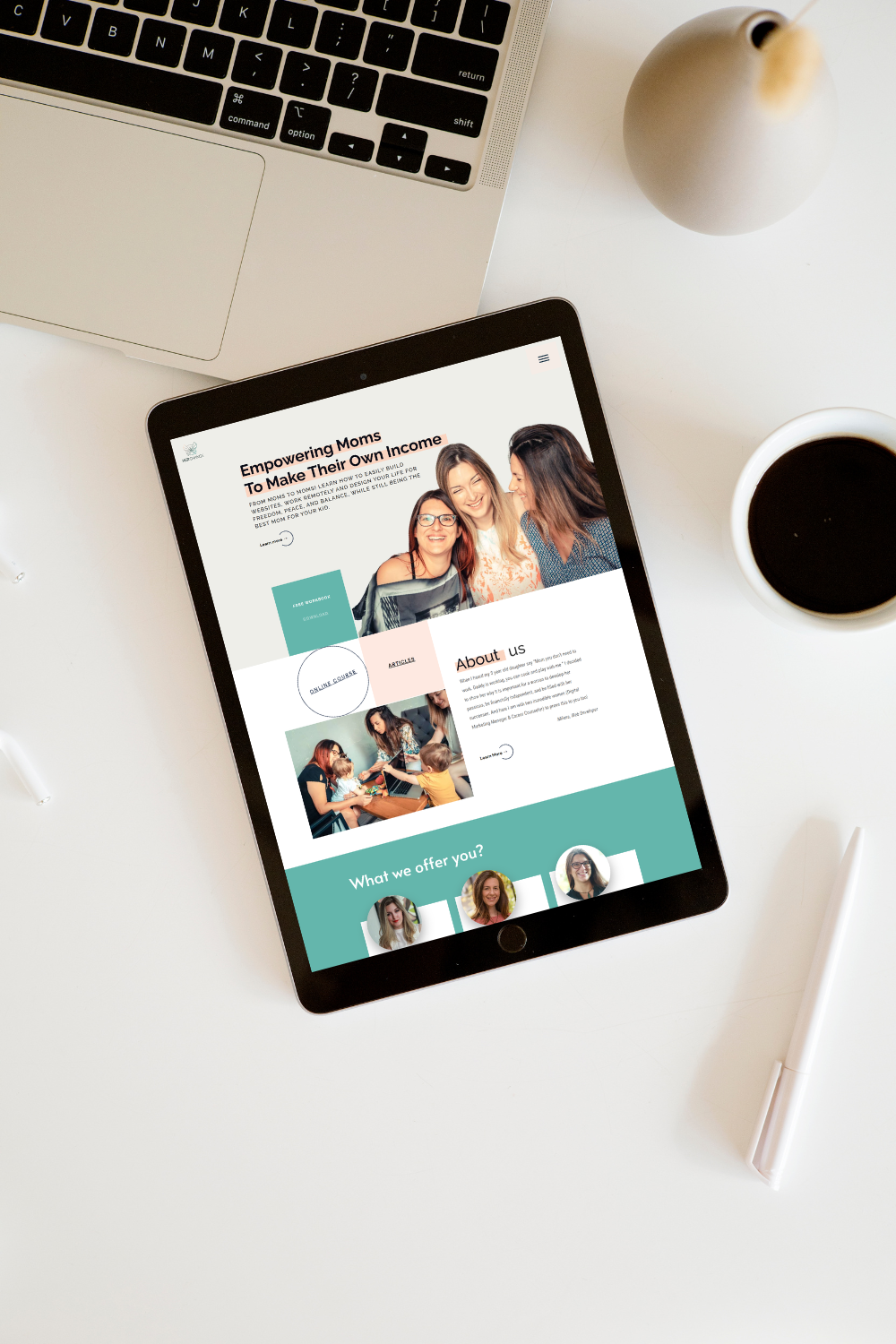 bespoke web creations
a full Custom Web Design & Development
You are unique, inimitable and exceptional. Just like your business. You are an established entrepreneur ready to make your mark. With your new website! We are here to unveil your originality to the world. Let's create your unique website that highlights why you're invaluable.
Here's what you can expect:
A one-of-a-kind web design that's as unique as you are
Smart web strategy to help you achieve your goals
A website that looks great on any device (responsive design, baby!)
An awesome landing pages that offer freebies, special deals, and more
An online shop, subscription service, or membership program if you need it
A platform for hosting online courses, so you can share your expertise with the world
Website built using WordPress, so you'll have all the flexibility and power you need
intense website design
a two weeks website to start biz journey
You're starting a new business and eager to take flight, unveiling your precious creation to the world. The ideal solution? A beautiful strategic website crafted just for you, ready in two weeks.
We'll customize a pre-designed suite to match your unique style and creative vibes, so your online presence shines bright!
By choosing this option, you get:
A kickass website that'll make your heart skip a beat
More time to focus on growing your business and enjoying precious moments with your loved ones
Expert guidance from our designer, who'll hook you up with the next steps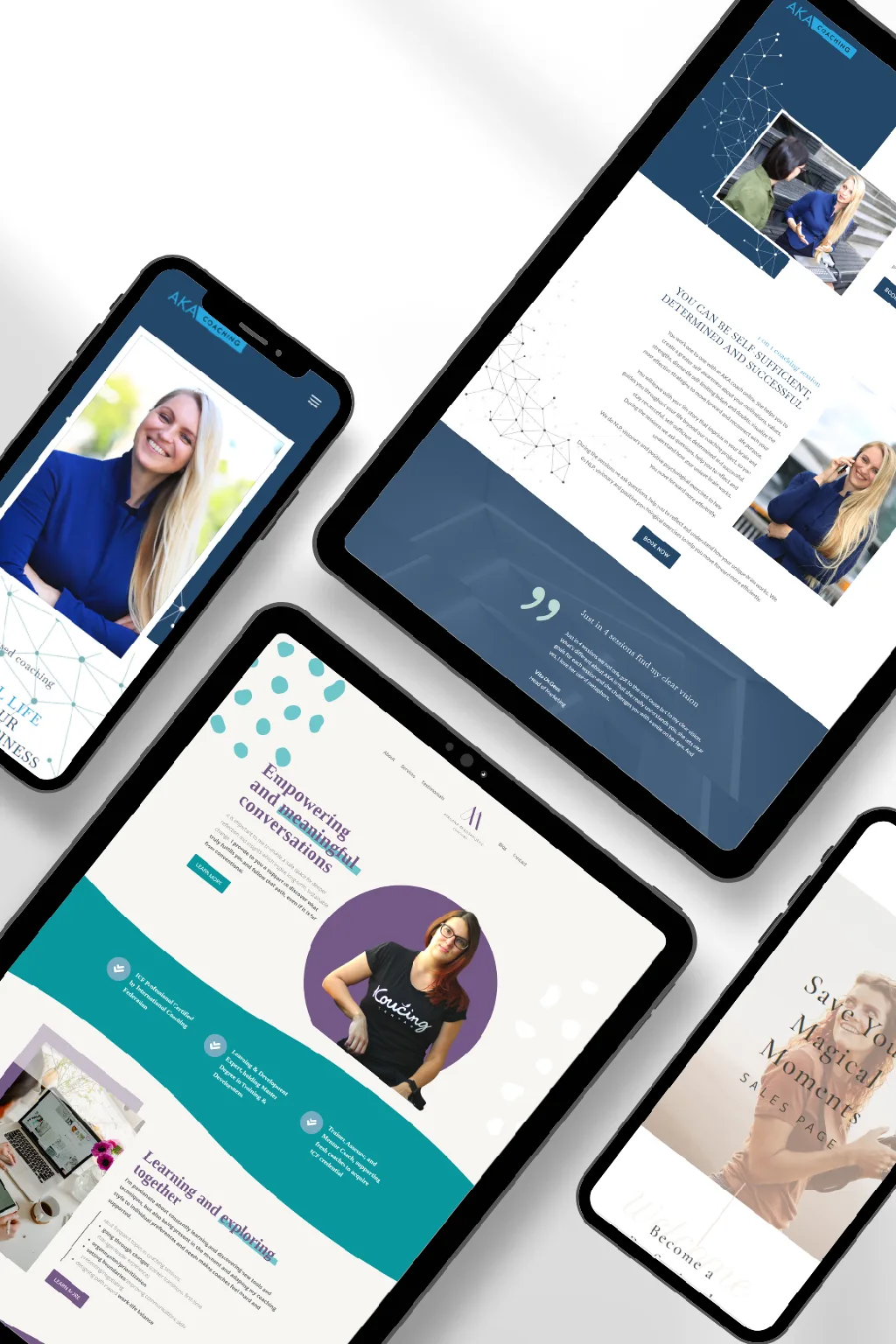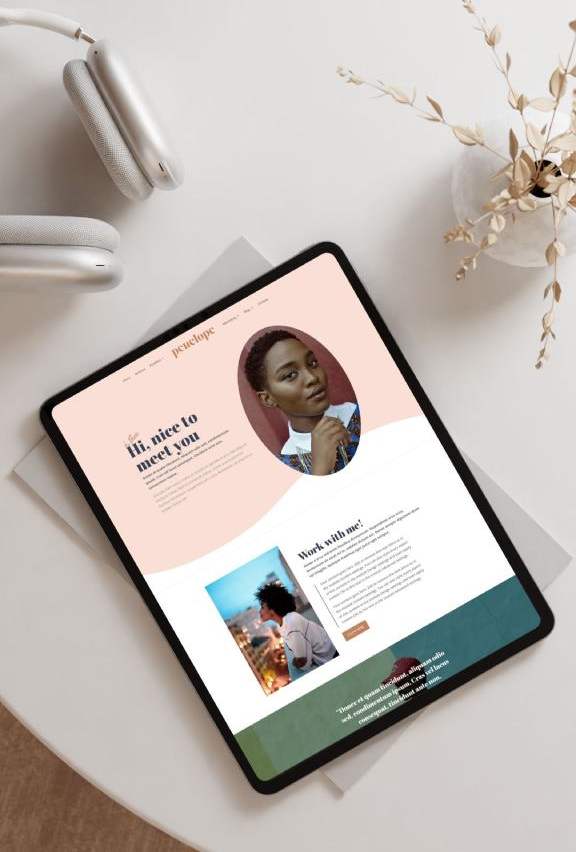 website templates
pre-designed website for
diy lovers
If you're into doing things yourself, we've got some real treats for you. Our super cool website templates are custom-designed to be both stunning and practical. They've got a fresh, modern look and are super easy to customize. You'll have a blast creating a website that's totally unique and totally you
This is a great fit for you if:
You're coach, photographer, mentor, marketing expert or a service-based business owner
You're in the beginning stages of business growth
You can't afford to hire an expensive web designer right now
power hour with me
WEB Boost Session
If you've created your DIY website or you're looking to enhance your existing one, it may be an excellent time to book a WEB BOOST session with a professional designer for a thorough analysis of your site. Evaluate the freshness and relevance of your design, the overall user experience (UX), mobile responsiveness, website speed, as well as your search engine optimization (SEO) and GDPR compliance. Don't overlook any of these crucial aspects of your site, as they all play a significant role in its success.
I, as a web designer&developer and founder of this creative studio, can provide you with a comprehensive website analysis and one-on-one consultation to help you improve your site. With my guidance, you can make the necessary updates to enhance your website's performance, boost your online presence, and achieve your desired results.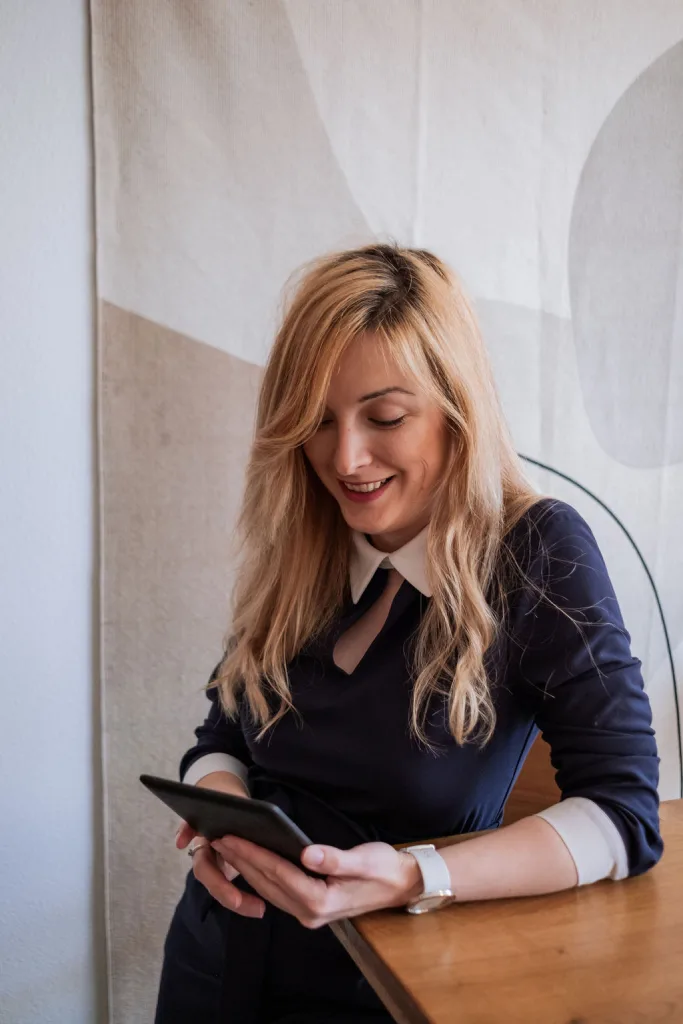 online and offline
Workshops & courses
Every now and then, we put together awesome workshops and courses to help you level up your website game. We often bring in guest experts from different companies who have tons of experience in branding, marketing, web design, and development. You definitely want to check out what we have for you!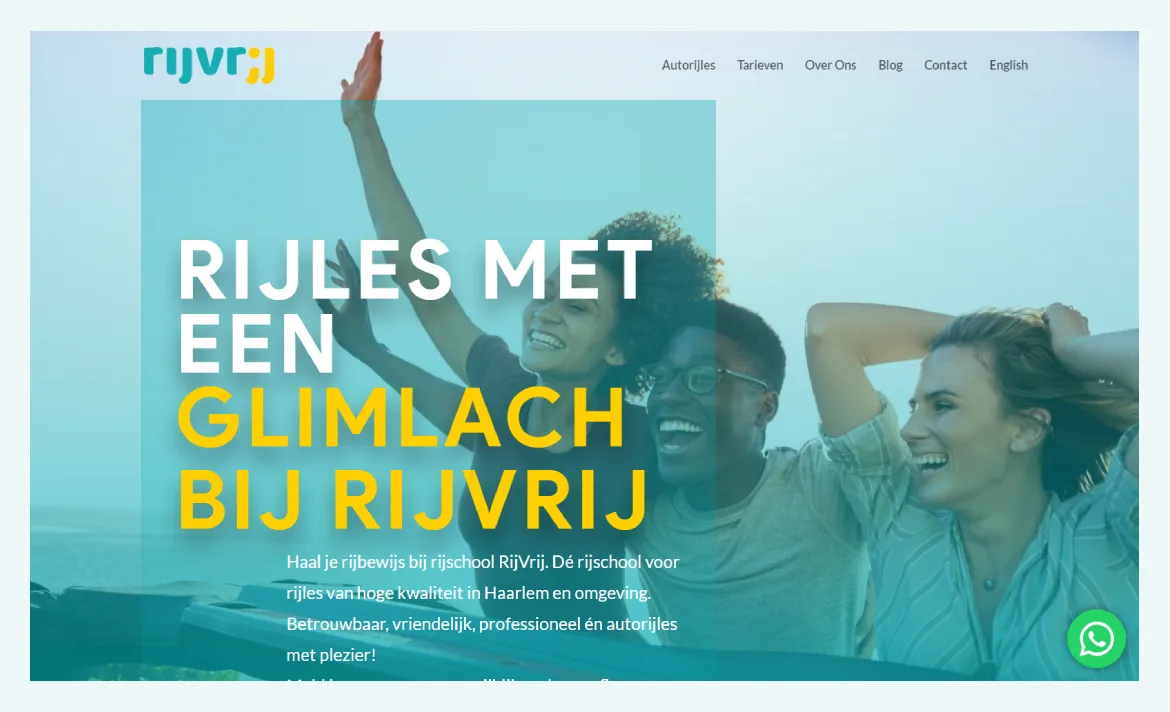 "I worked with Milena on a website, which I had never done before. Milena is very knowledgeable but also knows how to explain everything to people with zero technical background 😅. The website turned out beautiful and works perfectly. I would definitely recommend Milena if you want to create a website!"
Nebi and Linda Uzan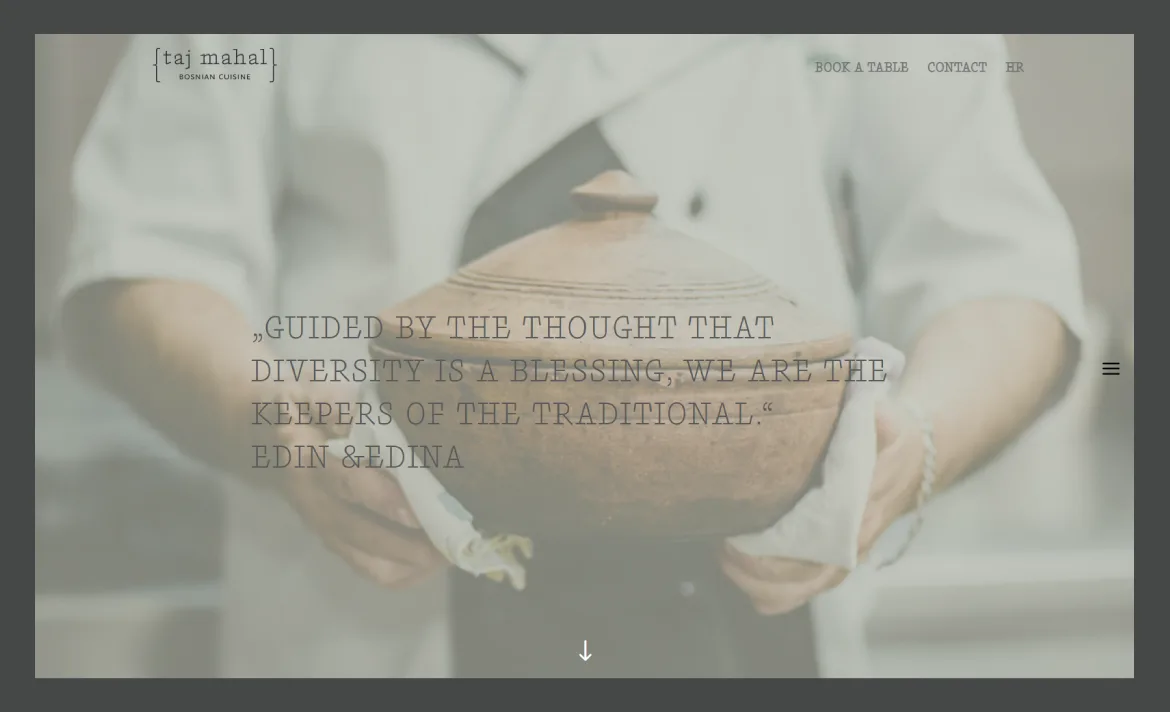 "Young, creative, efficient, fresh and above all professional. Creating a website for our business according to our wishes with her suggestions and advice turned out excellent. We are very satisfied and happy to continue our cooperation!"
Edin & Edina, Tajmahal Resaturant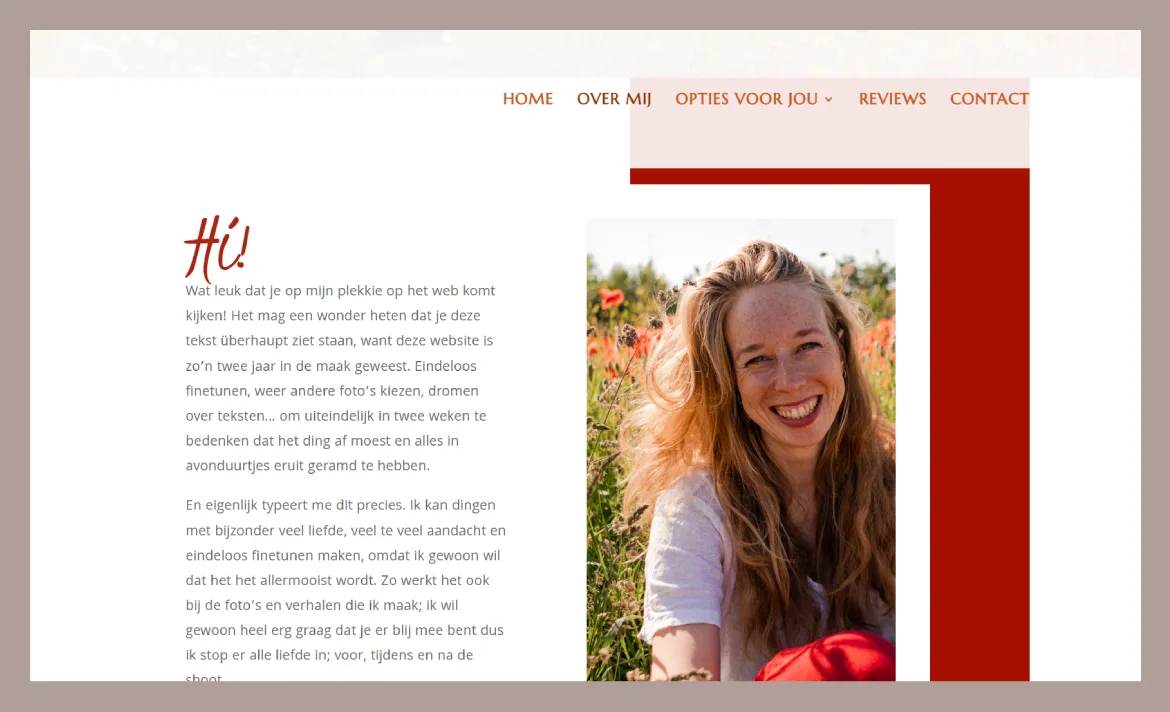 "I kept postponing working on my website and every time I started with it I felt like I had to find out everything from the beginning. Until I followed the workshop with Milena: within 1,5 hour she explained quickly how I could make adjustments, and now it really felt like I understood the system. We made a huge improvement in those 1,5 hours and after that, I was looking forward on working on my website instead of postponing it."
Mirte Groos, photographer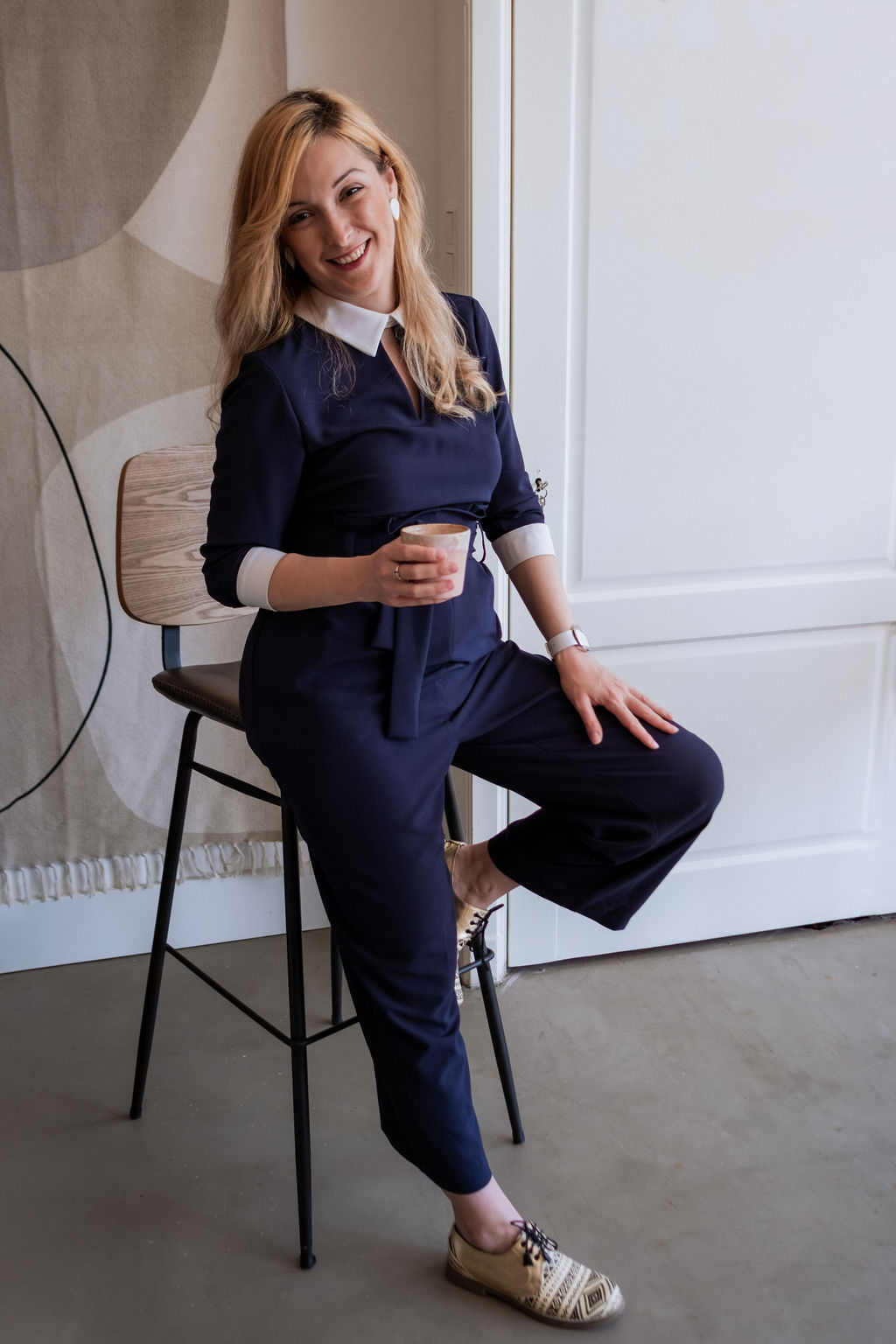 who are our clients?
We're experts in making sure your brand shines on the internet
We're here to support beauty entrepreneurs, career and life coaches, and creative service-based brands at any stage of their business. Our mission is to help you shine online, stand out from the crowd, and attract your dream customers.
We're a perfect match if you are:
Career and Business Coache 
Photographer
Marketing Specialist
Hair + Makeup Artist
Life and Wellness Coach 
Fitness Studio Owner
Therapist
Language Specialist
Creative Service-Based Brand Owner
book free call
Ready make the magic happen?
Submit an inquiry to schedule a free, 20-minute discovery call with us.

book free call
Free 20-Minute Consultation to Elevate Your Website 
Hey there! Need some website help?
Grab a free 20-minute call with us, where we can discuss the website you want to build or find ways to improve your current one.
Schedule your free call today!