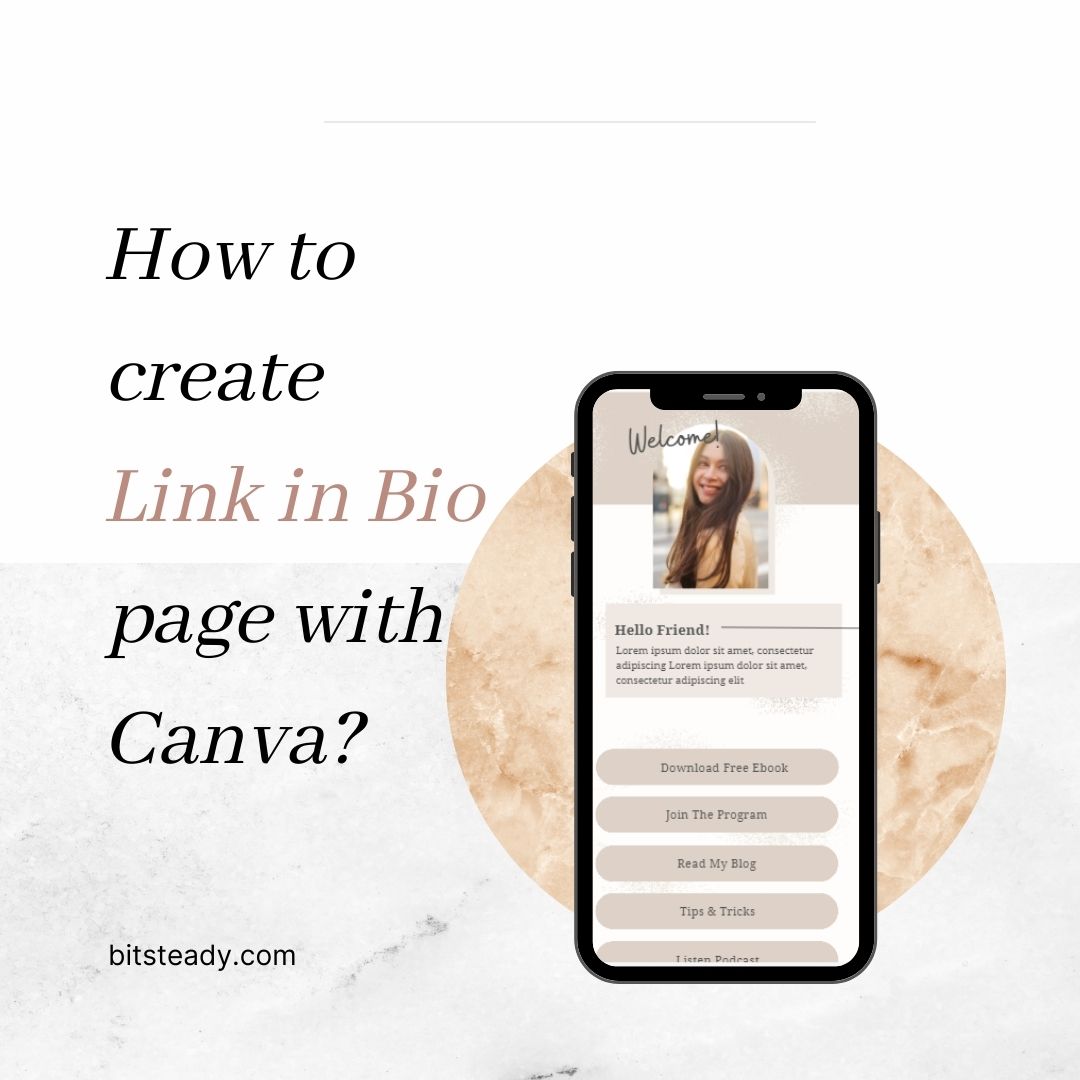 Canva offers you such valuable stuff and lot of this is for free! How can we not be grateful? Beside creating posts and stories for Instagram or Facebook, making business cards and presentations, on Canva you can also create a "Link in bio" page for Instagram or Tiktok.
Why using Canva "Link in Bio" and what makes it a remarkable tool?
Simply because Instagram lets you place one URL in your Bio. And that is not enough. Multiple calls to action on Instagram require the existence of this valuable Canva "Link in Bio" tool that saves you your cherished time.
Check the List of the Advantages of using Canva "Link in Bio":
First, it comes out cheaper. You are under no obligation to pay for services on other service sites. Pointing your Instagram followers to your site and providing sales growth to your business.
The customization possibilities and design options on Canva are endless compared to Linktree, which is pretty basic in its offerings. Things like your brand color, logo, font, texts, images, videos, background, and unlimited links are stuff you can customize and add on Canva.
Seriously, Canva has templates for simply every little thing possible. You are not required to have your own site but can make a unique Link in Bio with the help of the Canva.
How to create your own fully customized "Link in Bio" page with Canva?
Log in to your canva account. You can use a free account to create your "Link in Bio/Bio Link Website" page. Of course, with the paid version you have many more choices – more templates, more graphics, photos and fonts.
Step 1 – Choose a Template
You can type Link in bio in your search box and choose some of templates available in Canva. Or you can download our completely FREE "Link in Bio" template!
If by any chance you have some design skills, you can create your own Bio Link Website page from scratch.
Link in Bio templates on Canva are responsive so you can check how your page will look on desktop as well as on mobile phone.
Step 2 – (Re)Design your page in Canva
You can adapt the template to your brand by changing any element. Everything is easily customizable – colors, fonts, images, videos and of course a lot of graphic elements that Canva allows you to use. Stickers, backgrounds, shadows, social media icons, lines and shapes are just some of them.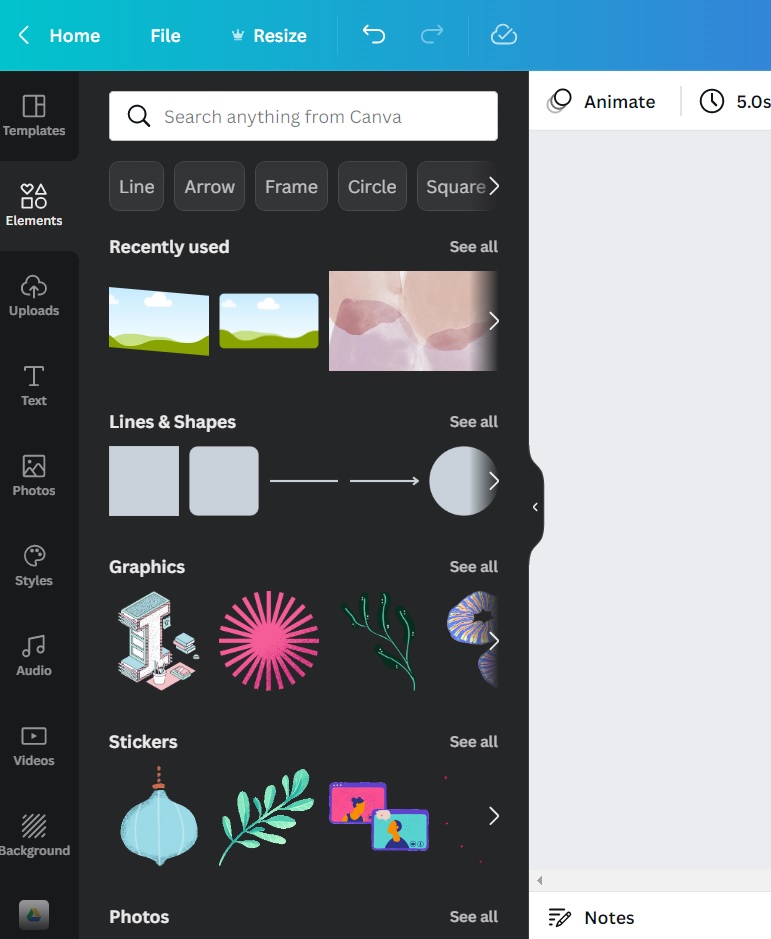 Step 3 – Add links
Once you've changed the colors, images and texts, it is important not to forget to add links to your comments and social networks.
To add a URL link click on any of the elements on your Canva page – text on the button or social media icon. You will see the Link icon in the upper right corner. When you click on the icon, a text box will open and you can add your URL for each element.
Here is an example: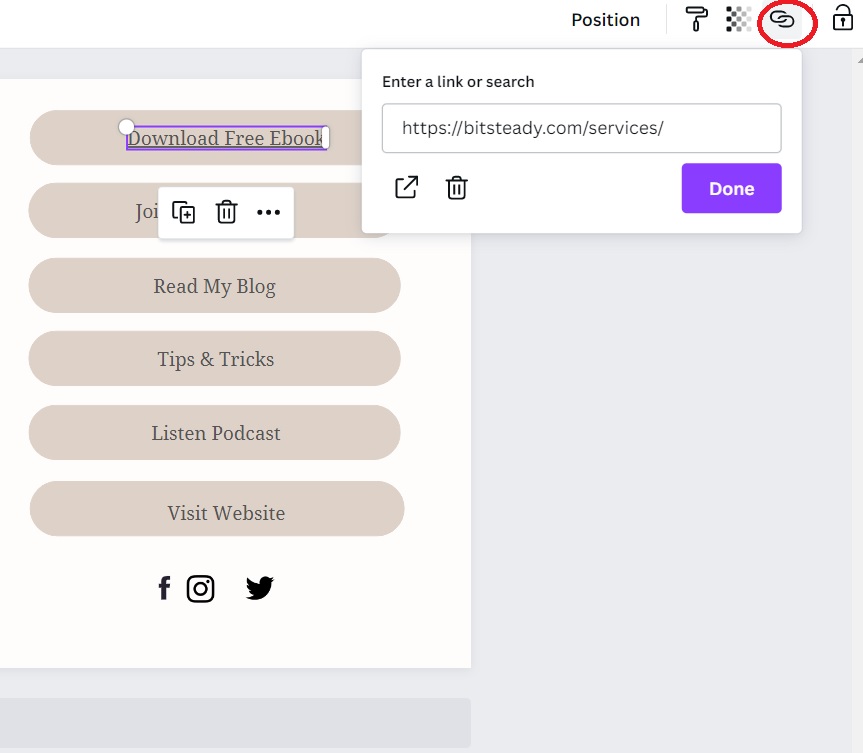 Step 4 – Publish website
To publish your template, click on the right top button called "Publish as Website" and if you don't have a domain (and don't want to buy one jet) choose the free domain option. Click on "Continue" and write your subdomain (you can change it later). Canva will ask you to add a short text about your business and services you provide. Click on "Publish".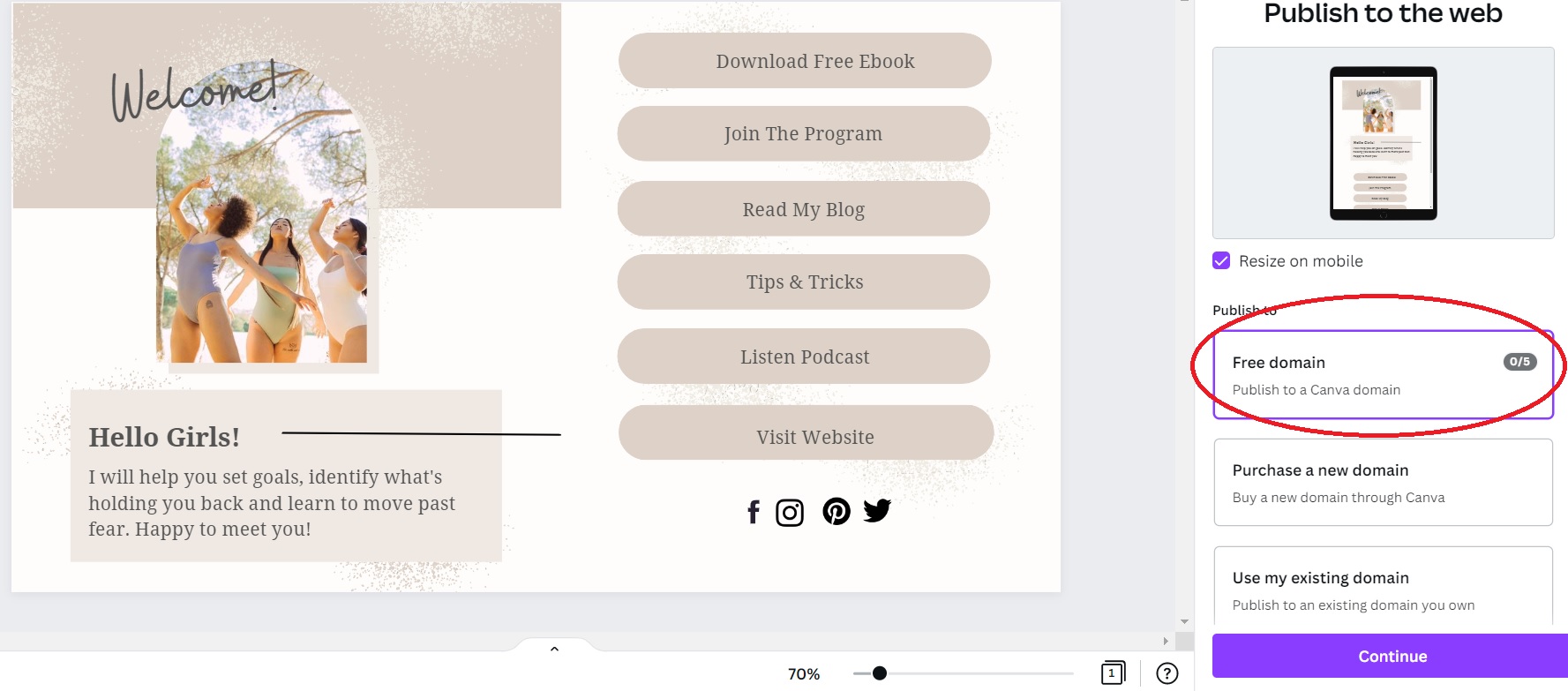 Woohoo your "Link in bio" page is now live
You will get a link something like this:
https://bitsteadylink.my.canva.site/
which you can add to your Instagram account.
If you don't like the way the link looks, you can change it by using bitly.com or similar tools.
Well done! You have a personalized Link in Bio page now.