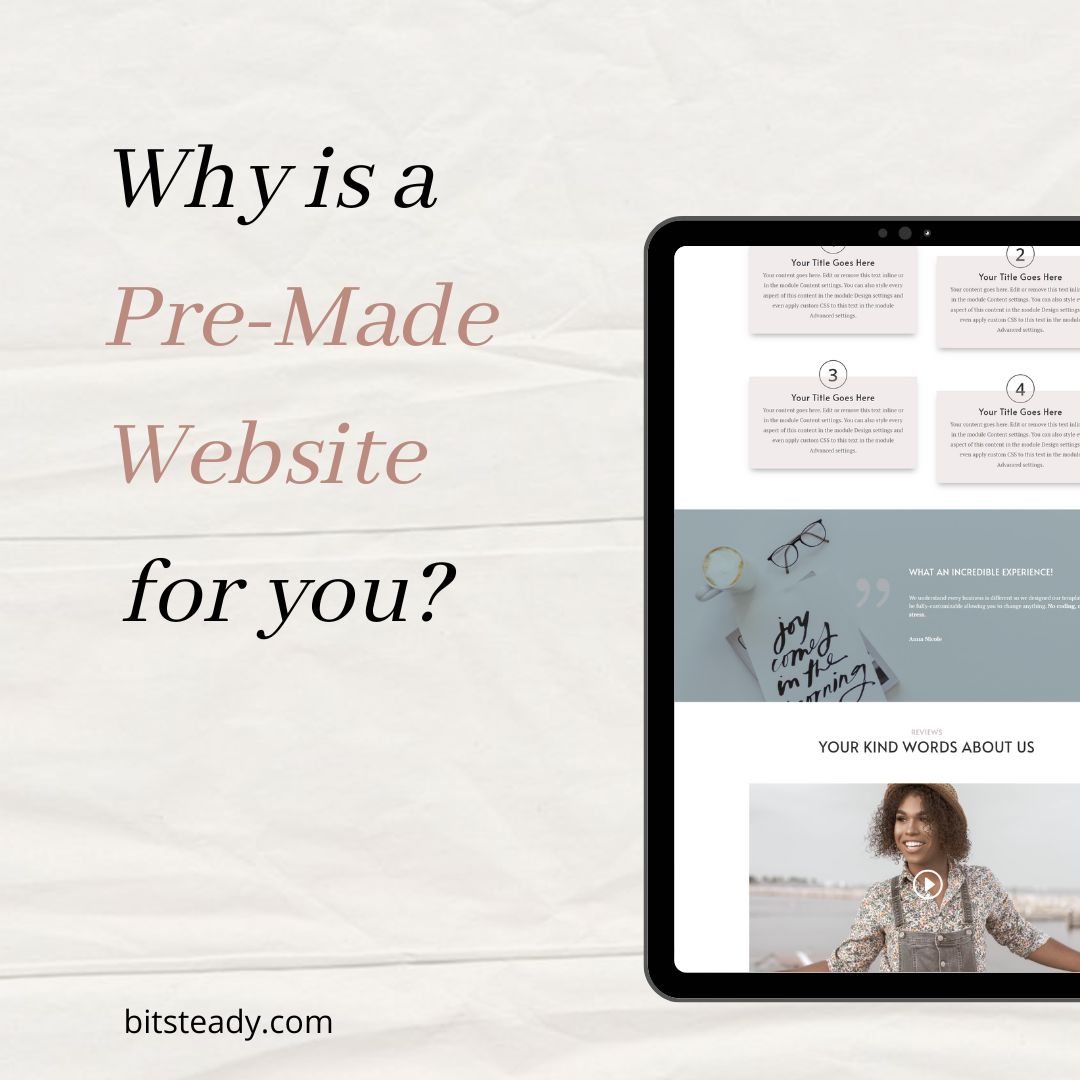 Let's go through your script fast. You have an extraordinary idea that you believe in, and you are full of enthusiasm. You are also impatient and want to enter the online world, as soon as possible. High-quality presentation and excellent user experience are one of your top demands.
If you think that building a website requires a lot of money that you are not able to invest now, then a pre-made website can be the right thing for you.
Below you"ll see what a pre-designed website have to offer to you.
SAVING YOU TIME AND ENERGY
By guiding you step by step through the whole process as well as inspiring you to convey the image you want to send to the world. Even with basic skills of using the web, pre-made website design is enabling you to start your online promotion easily, providing you functionality.
You have done your homework and reflected on your style, purpose, and marketing strategy. Now comes to the stage to choose right website template, fill it up with your content and promote your project online right away.
SAVING YOU MONEY
Professional sites carry your stamp, but they are also very expensive and you have to wait a long time for them to be created. In addition to that, you are on a budget. No need to stress out here.
Pre-made templates allow you to add your spin and there is plenty of room for bringing in your personal touch and vibe. By using a template your money could be spent elsewhere, isn't it?
CUSTOMIZATION
We will all agree on the importance of building an eye-catching and easy-to-use website. If you lack this one, the probability of internet users leaving your site is high. We don't want this, right?! Keeping it clean, simple, and easy is a smart way to think in an online business.
And, as mentioned above, there will be no shortage of space to give people a clear insight into your philosophy, energy and love lying behind your brand. Using website templates, you can customize and style your site without needing knowledge of coding or design. Very easy, simple and fast. Images, color, fonts and logo, as well as text boxes on your site, can be arranged as desired.
Your new website is ready for you!
More than 90% people say that web design is reason they mistrust website. Don't let to your poor website design cause poor conversions rates. Shop your beautiful and strategic website template now!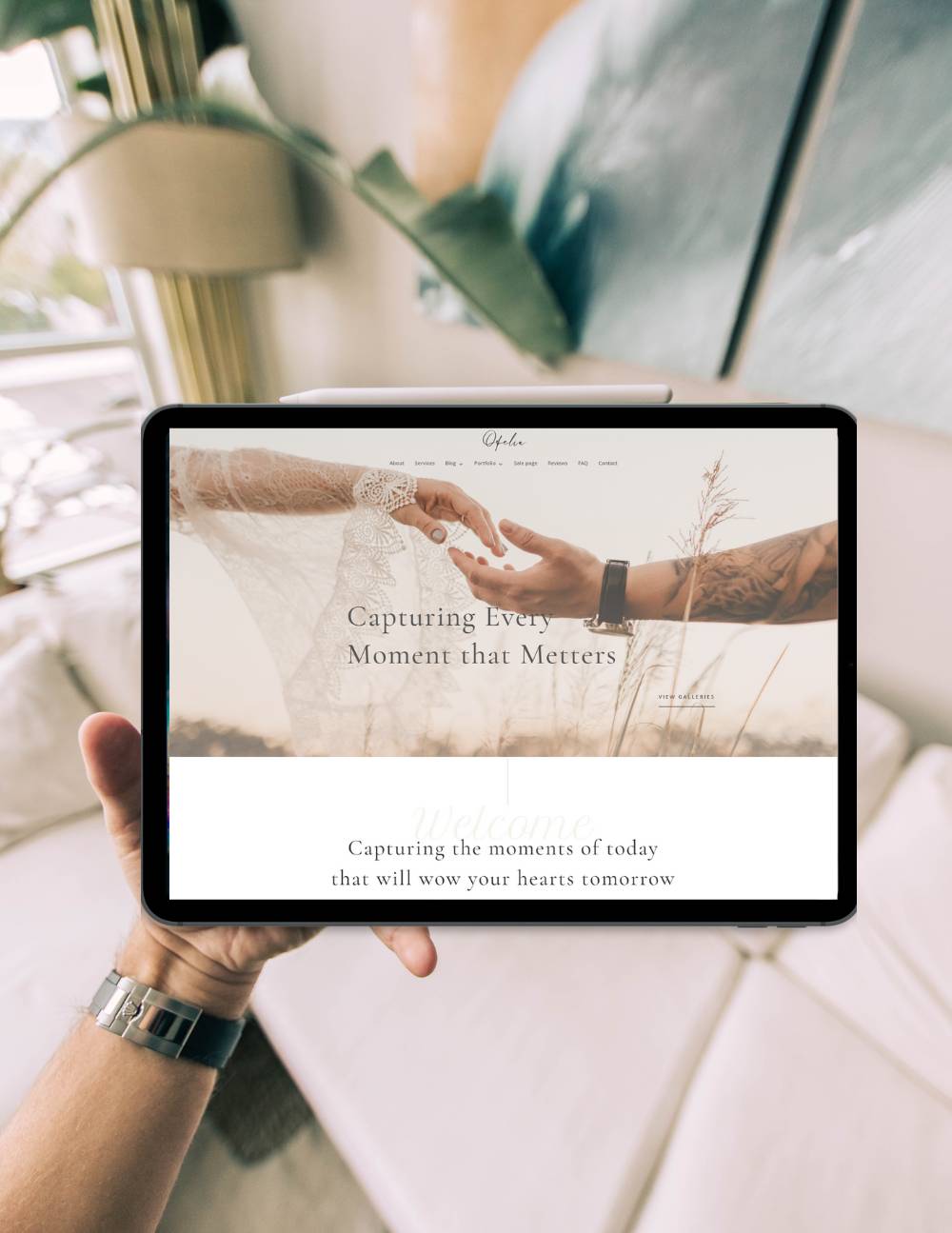 Who are the pre-made website templates for?
If you are a professional coach, therapists, owner of a small brand or a creative artist and you want to place yourself fast on the online market with a good-looking and professional site, your next step should be finding the perfect website template for your business.
4 signs that a pre-build website is right for you:
 1. You don't have coding or design skills, yet you want a site of creative, beautiful design, a modern expression that radiates your energy? Just pick a template that meets your needs and see how easy to use it is! Customize it and add your texts, brand color, and images all by yourself!
2. You have a small budget and don't want to invest a lot of money right now? Website templates are very affordable, and your website will look just as beautiful as if it had been custom designed just for you. If you can have a site of your taste and direct the money somewhere else, why not?
3. You have just started your business and don't have clients jet? Do you want a quick launch in the online digital landscape universe? Using a website template will save you time and won't take away from your professional look and design. Sometimes using a few pages website  is all you need to get started.
4. You want your beautiful and strategic website in a short time. Customizing pre-made websites is very simple even for beginners and by following the instructions to which you get access, in a short time you will create a site exactly as you wanted.
Wouldn't you like to be able to easily make changes to your site yourself? By using website templates you won't have to pay the developers for any small change. Take care of your budget!
This is your cup of tea?
Jump on board, keep it simple to get started, save money and get the most out of what website templates has to offer, which is, you will admit, pretty much. You will learn and improve so much along the way, together with your customers.
Let's commence!
Did you like this blog post? Pin it to Pinterest! 👇🏻