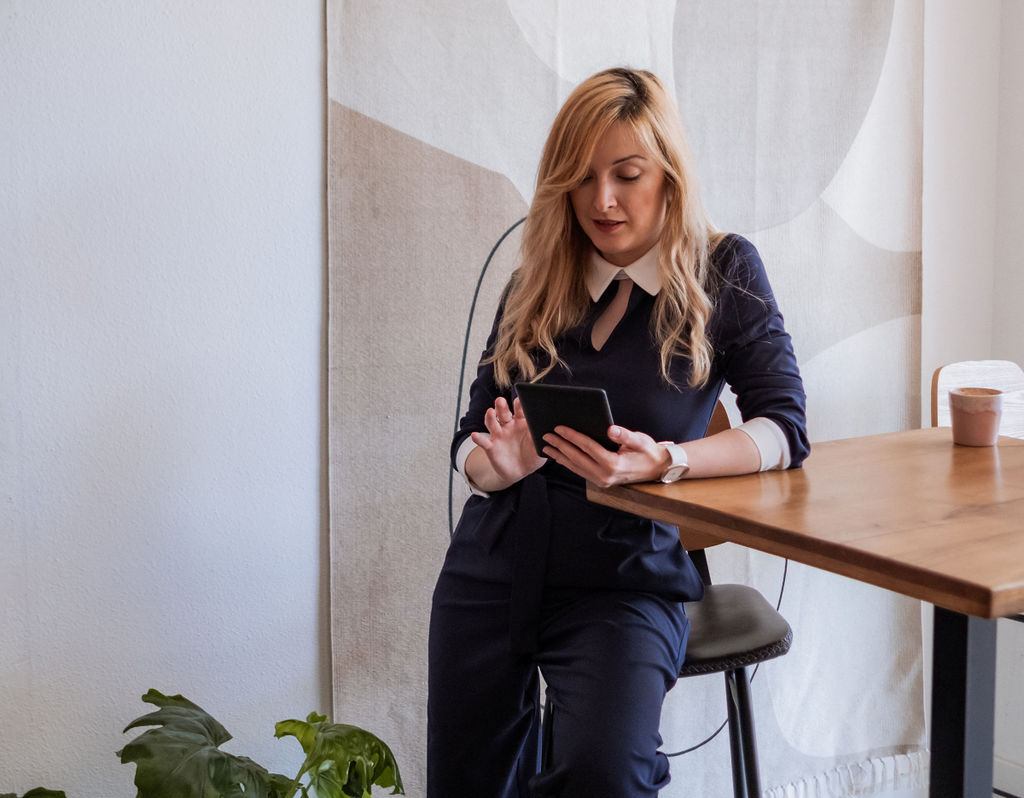 Over the past few years, I have worked primarily with small business owners, whether they are career coaches, beauty specialists, fitness trainers or digital marketers. Although most of them already know the importance of a good website, I am still surprised by some entrepreneurs who think they do not need a good website design and some even the website itself.
In this text I will explain why web design is important for the development and success of your small business.
1. BUILD CREDIBILITY
It often happens that entrepreneurs promote their businesses only through social networks. But all profiles on social networks are limited by the way they can promote themselves and the attention of their current customers.
Having a website alongside social networks gives your business credibility, and according to data from the US, more than 80% of customers trust a business that has a website more than Instagram, Facebook or Tiktok. Besides, on your website you have the full attention of visitors and you can provide them with all the information about your products and services.
2. GET FIRST IMPRESSION
Over 94% of first impressions about your business depend on the web design of your site.This means that the first impression is crucial, and it depends on whether users will decide to look at your site and whether they will come back again.
That is why it is important that the design is attractive to the eye ,bright, modern, and inviting so your audience will feel more welcome on your page.
Regardless of whether you're going to hire a developer or you're going to build a website yourself, the most important thing is to create a beautiful site that reflects you, your brand and the values you support. If, as a beginner, you are not able to hire a web developer, you can create a beautiful website yourself using a fully customizable web template.
3. FIND NEW CUSTOMERS
What is actually most important for every entrepreneur is finding new customers. Take advantage of the fact that people spend a lot of their time surfing the Internet and enable new users to come to your site and get to know your products.
Many of them, including me, when looking for a product or service, first start by Googling and searching for potential options, and only then get to know them on social media and read reviews. If your business is not on Google, how do we know it exists?
4. VALIDATES SMALL BUSINESS
A special audience is attached to small businesses. They identify with their values, are emotionally touched by the brand's story, or empathize with the brand owner because they have similar problems they want to solve.
Web design is the one that tells the story that validates the business and the struggle of those who designed the product or service for you. It's a unique way to present your business in the right way, stand out from the competition and connect with your audience.
5. GIVES YOU A COMPETITIVE ADVANTAGE
And here is one clear reason for investing in good design, if you don't do it, your competitors will. So think carefully and come up with a way to beat your competitors. A unique storytelling web design will set yours apart from the crowd and help your customers connect with you more easily.
If you have understood the importance of web design, you should follow this list of key elements of quality web design:
1. Site navigation
One of the most significant benefits of good web design is that navigation is simple and easy to use for your potential customers.
2. Responsive web design
Non-responsive design is a top reason why visitors leave a website. Considering that more than half of people now surf via mobile phones, responsiveness is something in web design that is more important.
3. Website layout
Keep your layout simple, clean, and designed in a way that draws attention to the most important parts.
5. Images
People are visual creatures, so choose attractive, web-optimized and high-quality photos that illustrate your services or showcase your values to grab your visitors' attention.
6. Good copy
Good design depends first of all on the visual appearance. If you have attracted attention, don't lose it with a bad copy. Good texts will keep potential customers on your site and help them decide to buy.
7. Call-to-action (CTA) buttons
If you want your visitors to take a certain action on the site, it is necessary to provide the right call to action. It must be clear and visible so that customers can buy, subscribe or send a message.
8. SEO
Good SEO web design increases organic traffic to your website. Since SEO started at the beginning of building the website, start with researching and using the right keywords and keyword phrases on your website.
Creating a good web design is one of the key factors for raising the visibility of your services, increasing customer engagement and generating trust. Although sometimes it seems like it is too expensive to invest in a website, especially if you just start, be sure that it will pay off in the first months of business. Social networks are essential in business promotion, but relying on them alone can cost you even more.
Choose a good web designer who will understand your brand and the message you want to send and create a custom website for your needs. There is also a more affordable way to create a site yourself using easily modifiable strategic web templates, without any knowledge of design and coding. One thing is certain, every day without quality website design you lose new potential customers.